4 Night Western Caribbean Getaway (Ft. Lauderdale Roundtrip)
4 Night Western Caribbean Getaway (Ft. Lauderdale Roundtrip)
More About Oasis of the Seas
2.29
Crew to Passenger Ratio
Explore Cabins
Oasis of the Seas has 2704 cabins and 38 cabin categories. See what each category has to offer and read cabin reviews from the community.
Inside
Avg. Size:
174 sq. ft.
Avg. Cost:
$118 per night
Oceanview
Avg. Size:
200 sq. ft.
Avg. Cost:
$134 per night
Balcony
Avg. Size:
189 sq. ft.
Avg. Cost:
$160 per night
Suite
Avg. Size:
730 sq. ft.
Avg. Cost:
$335 per night
Oasis of the Seas Features
Explore all 106 on board venues and features.
150 Central Park
Everything in 150 Central Park is pitch-perfect - it''s intimate without being crowded, detailed without being fussy. You''ll be greeted by name the moment you enter the mellow earth-toned environment, full of unique textures and decorative details inspired by nature and art nouveau. Service is personalized, yet unobtrusive - you''ll feel right at home as your needs are met by warm, friendly, subtle, yet absolutely precise wait staff. The sophisticated setting is perfect for our contemporary 6-8 course degustation tasting-style menu, which pairs beautifully with our dynamic wine tasting program, and our club-style beverage service. This restaurant can be found in the Central Park neighborhood of Oasis of the Seas and has a sophisticated atmosphere. Choose sumptuous and innovative creations from the contemporary 6-8 course tasting style-menu, which pairs dishes with a dynamic wine menu.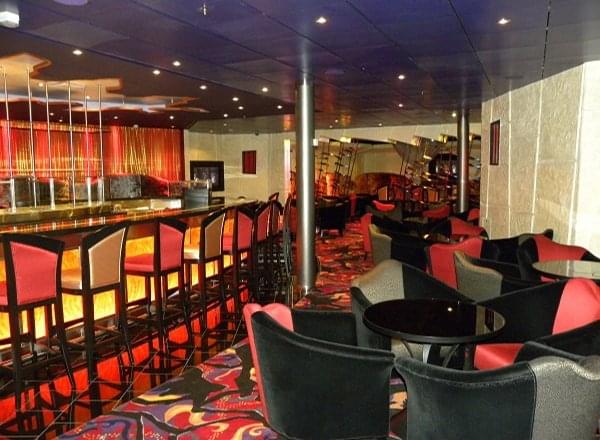 Blaze
A great onboard club where you can go to grab a drink, meet some of your shipmates, and dance till close.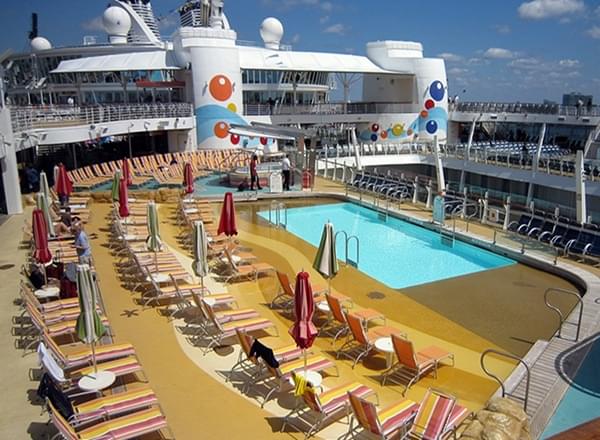 Beach Pool
Sloped ocean-like entry
AquaTheater
Pool by day - Theater by night. With seating for 600, theatergoers will be dazzled by the spectacular water shows, aerial acrobatics, stunning ocean views and ongoing entertainment.