4 Night Pacific Coastal (Vancouver To Los Angeles)
4 Night Pacific Coastal (Vancouver To Los Angeles)
More About Coral Princess
2.19
Crew to Passenger Ratio
Explore Cabins
Coral Princess has 1000 cabins and 33 cabin categories. See what each category has to offer and read cabin reviews from the community.
Inside
Avg. Size:
161 sq. ft.
Avg. Cost:
$134 per night
Oceanview
Avg. Size:
212 sq. ft.
Avg. Cost:
$144 per night
Balcony
Avg. Size:
230 sq. ft.
Avg. Cost:
$212 per night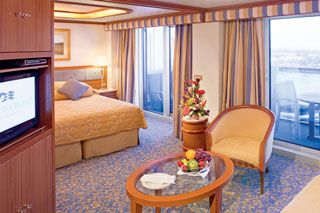 Suite
Avg. Size:
324 sq. ft.
Avg. Cost:
$262 per night
Coral Princess Features
Explore all 26 on board venues and features.
Bayou Cafe & Steakhouse
An elegant ambience pervades the Bayou Cafe & Steakhouse, providing diners with the perfect setting for an evening spent enjoying a sumptuous meal of New Orleans cuisine.
Aerobics
Get your heart rate in the target zone by taking a cardiovascular class. Dont worry--youll forget all about the pain by gazing out the windows at the stellar ocean views.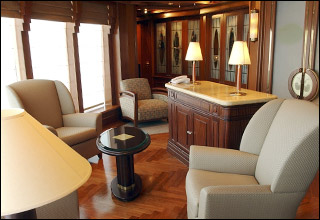 Churchill Lounge
A sophisticated ambience created by the interaction of dark, rich tones mingle with beautiful wood paneling and furniture pervades the Churchill Lounge, which welcomes guests to pass an evening socializing over a selection from our extensive menu of prmium spirits, wines, beers, and cocktails.
Casino
Satisfy your taste for excitement with a night of testing your luck, wits, and skill in the Casino. It doesn''t matter if you''re a beginner or a seasoned veteran and whether you prefer slots, video poker, roulette, blackjack, or Texas Hold ''em; this Casino is home to the exhilaration you crave.