4 Night Baja Mexico (San Diego Roundtrip)
4 Night Baja Mexico (San Diego Roundtrip)
More About Carnival Miracle
2.93
Crew to Passenger Ratio
Explore Cabins
Carnival Miracle has 1062 cabins and 28 cabin categories. See what each category has to offer and read cabin reviews from the community.
Inside
Avg. Size:
185 sq. ft.
Avg. Cost:
$95 per night
Oceanview
Avg. Size:
185 sq. ft.
Avg. Cost:
$106 per night
Balcony
Avg. Size:
192 sq. ft.
Avg. Cost:
$119 per night
Suite
Avg. Size:
263 sq. ft.
Avg. Cost:
$198 per night
Carnival Miracle Features
Explore all 47 on board venues and features.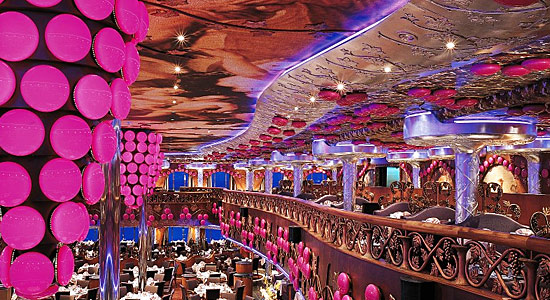 Bacchus Dining Room
Choose Early (6 p.m.), Late (8:15 p.m.) or Your Time (5:45 p.m. to 9:30 p.m.) dining in the Carnival Miracle Bacchus Dining Room and feast on culinary pleasures to your heart''s delight.
Bar
Our three favorite letters are b, a, and r because they spell bar, which is our favorite place. Here you''ll find whatever wets your whistle.
Card Room
Get some friends together and bring them down to the Card Room. Then hustle them for a few bucks, go to the casino, turn it into a small fortune, pay back your friends, then sit poolside laying on a pillow of hundred dollar bills.
Formalities
Rent your formal wear here.