20 Night Asia & Australia (Brisbane To Tokyo)
20 Night Asia & Australia (Brisbane To Tokyo)
More About Sun Princess
2.40
Crew to Passenger Ratio
Explore Cabins
Sun Princess has 1011 cabins and 26 cabin categories. See what each category has to offer and read cabin reviews from the community.
Inside
Avg. Size:
142 sq. ft.
Avg. Cost:
$110 per night
Oceanview
Avg. Size:
163 sq. ft.
Avg. Cost:
$129 per night
Balcony
Avg. Size:
178 sq. ft.
Avg. Cost:
$173 per night
Suite
Avg. Size:
491 sq. ft.
Avg. Cost:
$340 per night
Sun Princess Features
Explore all 20 on board venues and features.
Horizon Court
The Horizon Court restaurant features international cuisine available around the clock, indoor and outdoor seating, an evening entertainment with a dance floor area, and a bar.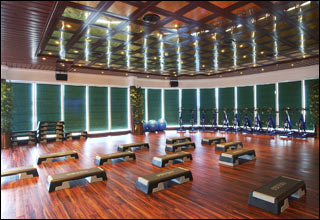 Aerobics
Get your heart rate in the target zone by taking a cardiovascular class. Dont worry--youll forget all about the pain by gazing out the windows at the stellar ocean views.
Grand Plaza Atrium
The four-story Grand Plaza Atrium boasts numerous exquisite touches including glass elevators, a stained glass dome, floating staircases, and a marble reception foyer.
Casino
Satisfy your taste for excitement with a night of testing your luck, wits, and skill in the Casino. It doesn''t matter if you''re a beginner or a seasoned veteran and whether you prefer slots, video poker, roulette, blackjack, or Texas Hold ''em; this Casino is home to the exhilaration you crave.