15 Night East Asia Explorer (Tokyo To Hong Kong)
15 Night East Asia Explorer (Tokyo To Hong Kong)
More About Norwegian Spirit
2.07
Crew to Passenger Ratio
Explore Cabins
Norwegian Spirit has 1009 cabins and 29 cabin categories. See what each category has to offer and read cabin reviews from the community.
Inside
Avg. Size:
164 sq. ft.
Avg. Cost:
$119 per night
Oceanview
Avg. Size:
173 sq. ft.
Avg. Cost:
$138 per night
Balcony
Avg. Size:
191 sq. ft.
Avg. Cost:
$193 per night
Suite
Avg. Size:
532 sq. ft.
Avg. Cost:
$483 per night
Norwegian Spirit Features
Explore all 37 on board venues and features.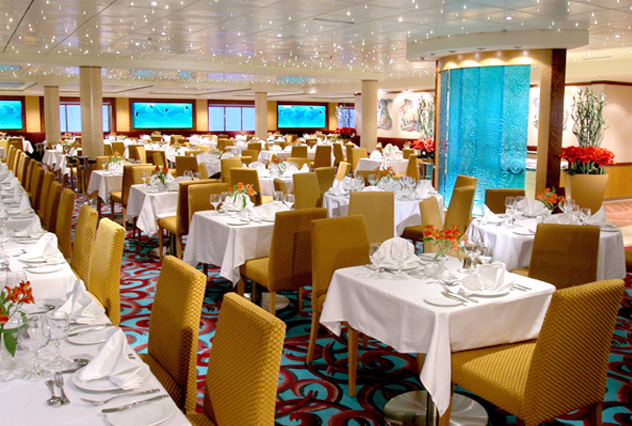 Aqua Main Dining Room
Enjoy five-course dining dishes in a more intimate atmosphere with views of the sea and sky.
Champagne Bar
Decorated in a classic art deco motif, you can enjoy a full range of premium champagnes with caviar and foie gras at Champagne Charlie''s. All you need now is an excuse to celebrate.
Basketball/Volleyball Court
Shoot hoops, join a pick up game or play beach volleyball without the sand at the net enclosed, outdoor Basketball/Volleyball Court.
East Indies Library
You''ll find a well-stocked selection of things to read with all the elegant trimmings a good library deserves including a stellar view.