14 Night South America Eastbound (Santiago To Buenos Aires)
14 Night South America Eastbound (Santiago To Buenos Aires)
More About Norwegian Star
2.11
Crew to Passenger Ratio
Explore Cabins
Norwegian Star has 1174 cabins and 36 cabin categories. See what each category has to offer and read cabin reviews from the community.
Inside
Avg. Size:
142 sq. ft.
Avg. Cost:
$132 per night
Oceanview
Avg. Size:
159 sq. ft.
Avg. Cost:
$161 per night
Balcony
Avg. Size:
263 sq. ft.
Avg. Cost:
$246 per night
Suite
Avg. Size:
1,045 sq. ft.
Avg. Cost:
$314 per night
Norwegian Star Features
Explore all 26 on board venues and features.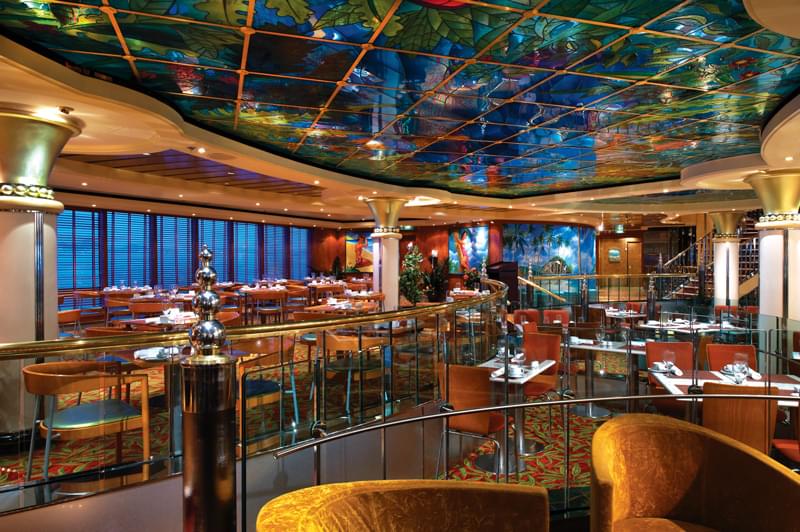 Blue Lagoon Cafe
In honor of the midnight snack, we bring you the Blue Lagoon 23-Hour Food Court. Whether you''re craving a burger or a fast-wok dish, you can enjoy a light bite in a family friendly atmosphere, anytime.
Bier Garten
Just imagine the Bavarian ambiance at the Bier Garten on the terrace where you can order cocktails, refreshing drinks and of course beer.
Barong Juice Bar
After a good workout, give yourself a healthy treat. The Barong Juice Bar offers a wide range of juices and smoothies to choose from.
Basketball/Volleyball Court
Shoot hoops, join a pick up game or play beach volleyball without the sand at the net enclosed, outdoor Basketball/Volleyball Court.