12 Night Italy & Greek Isles (Barcelona Roundtrip)
12 Night Italy & Greek Isles (Barcelona Roundtrip)
More About Celebrity Reflection
2.43
Crew to Passenger Ratio
Explore Cabins
Celebrity Reflection has 1523 cabins and 34 cabin categories. See what each category has to offer and read cabin reviews from the community.
Inside
Avg. Size:
183 sq. ft.
Avg. Cost:
$141 per night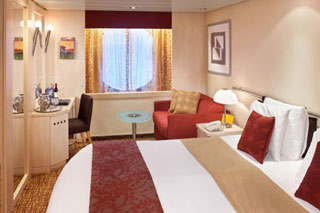 Oceanview
Avg. Size:
176 sq. ft.
Avg. Cost:
$199 per night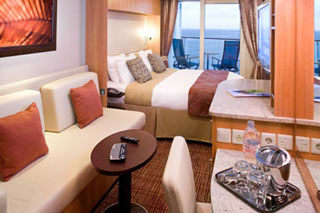 Balcony
Avg. Size:
219 sq. ft.
Avg. Cost:
$210 per night
Suite
Avg. Size:
657 sq. ft.
Avg. Cost:
$443 per night
Celebrity Reflection Features
Explore all 40 on board venues and features.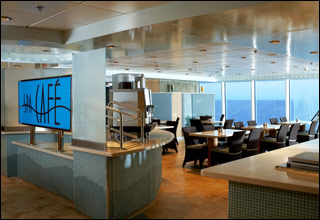 AquaSpa Cafe
With a menu that features delicious, light, health-conscious fare, the AquaSpa Caf is a great way to reward yourself any time of day or night.
AquaSpa by Elemis
In the serene environment of this world-class spa, you can enjoy treatments by Rasul body care, featuring medicinal muds and an herbal steambath.
Bocce/Lawn Bowling
Celebrity Central
For an evening of lively, spontaneous entertainment, the versatile Celebrity Central is the perfect destination. Catch a late night comedy show, live musical performances, or a great movie in a comfortable, casual atmosphere.