12 Night Australia & New Zealand (Sydney To Auckland)
12 Night Australia & New Zealand (Sydney To Auckland)
More About Regal Princess
2.64
Crew to Passenger Ratio
Explore Cabins
Regal Princess has 1780 cabins and 36 cabin categories. See what each category has to offer and read cabin reviews from the community.
Inside
Avg. Size:
169 sq. ft.
Avg. Cost:
$117 per night
Balcony
Avg. Size:
232 sq. ft.
Avg. Cost:
$158 per night
Suite
Avg. Size:
380 sq. ft.
Avg. Cost:
$204 per night
Regal Princess Features
Explore all 56 on board venues and features.
Alfredo's Pizzeria
There's plenty of room in the new, expanded-seating pizza venue known as Alfredo's. They'll serve you up a fresh, Neapolitan-style pizza tossed right there in front of you.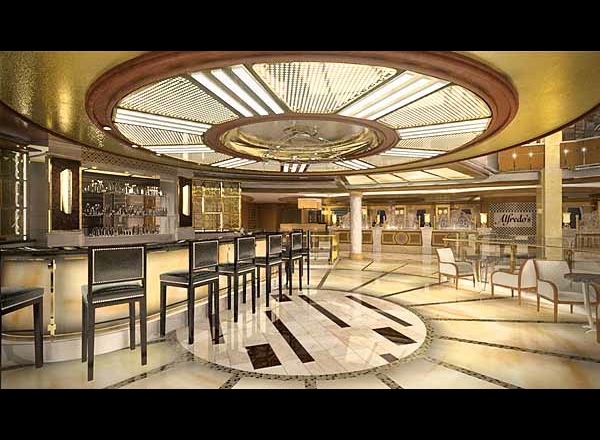 Bellini Bar
This Italian-inspired watering hole is located in the ship's atrium and is a great place to get a drink and watch the crowds pass.
Casino
Satisfy your taste for excitement with a night of testing your luck, wits, and skill in the Casino. It doesn't matter if you're a beginner or a seasoned veteran and whether you prefer slots, video poker, roulette, blackjack, or Texas Hold 'em; this Casino is home to the exhilaration you crave.
Celebrations
In this boutique, you'll find all kinds of gifts and treasures from around the world. Whether a gift for a friend at home or a well-deserved trinket for yourself, this is the place to find it.