March 2016 - 17 Night Grand Asia (Singapore To Beijing) Cruise on Sapphire Princess
Best cruise ever!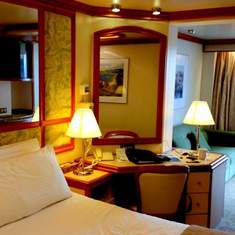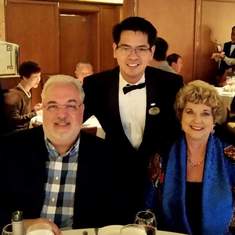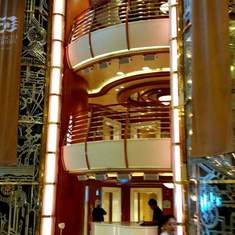 We thoroughly enjoyed our 17 day cruise through Asia. The room was wonderful with very soft beds, and good service. Our dining room was the international and table 71 and William was our head waiter and Anastasia the other waiter. They were both excellent and made us look forward to dinner every night. We were amazed at our fast our orders got to our table after they were placed. The food was excellent and each night something new to try and look forward to. We loved the pizza place and international cafe also. We have been on many cruises and none had the quality and variety of food that Princess does. Wish you had a cappacino machine in the Horizon food court. Room service was always on time and well done. The entertainment was also excellent with 15 in the troupe which is really unusual with lots of different themes for the shows to cater to every taste. . Loved the pink cadillac. We enjoyed the violinist, 2 pianists, magician and Nat King Cole singer. The pianists in the lounge were also good. Dance classes and trivia and zumba were fun. The juggler at the beginning of the cruise was terrible - couldn't sing, tell jokes or juggle well - good you removed him. You need more bicycles in the fitness room - there were only 3 and one didn't work. The choir was not really a choir but a singalong.....choirs have parts waste of time for many choir singers.
Ports of call were all excellent, just too bad they were so far from the cities at times.