July 2015 - 7 Night Eastern Caribbean (Port Canaveral Roundtrip) Cruise on Carnival Valor
Valor okay for rookie cruisers, YMMV.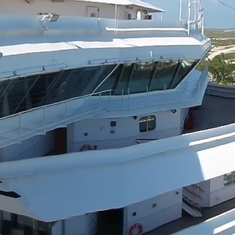 Carnival Valor is a safe choice for most first time cruisers. I put detailed information in each subsection below. Most of the problems I encountered with the cruise were not with Carnival, but with other contractors and service providers.
Embarkation at Port Canaveral is a mess. The safety briefing is not much better.
Be careful on alcohol purchases in port. If you buy a miniature bottle for yourself or the room, that's not a problem. However, if you buy a fifth or larger, expect to hand it over and not see it again until you disembark.
A couple should expect to spend $300-500 on board for a week cruise (tips, drinks, Internet, on board shopping).