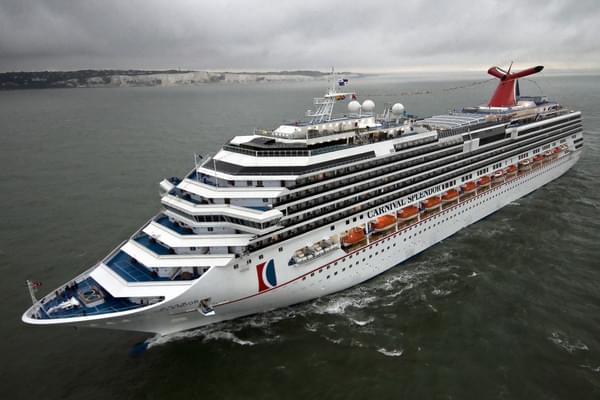 December 2015 - 7 Night Eastern Caribbean (Miami Roundtrip) Cruise on Carnival Splendor
Got Salmonella poisoning on this ship!
My family and I cruise once a year but I can honestly say after our experience on the Carnival Splendor last week, we will never cruise Carnival again, and maybe never cruise again.
I can pinpoint the under cooked over-easy eggs I was served in the dining room on Saturday December 26th.  I started having diarrhea within 2 hours.  I did not report it to the cruise line because we were getting off the ship the next morning and my goal was to get home to my own bed.  After the most miserable flight(s) home, a trip to urgent care, 2 trips to ER, and $1000 later in co-pays, I was admitted to the hospital for Salmonella poisoning, with complications of Acute Pancreantitis.  I have months of recovery ahead of me.
When I called to report it upon leaving the hospital, I was clearly told they would make note of it, but they are not obligated financially to do anything.  I asked that a manager call me back to be assured it is reported and that I would send the proof that it was Salmonella poisoning.  I ate nothing once leaving the ship, so it is 100% certainty that I got it on that boat.
Aside of that, the ship is old, food was so-so.
We had a room at the back of the ship - which had a beautiful balcony, however, unless you are prepared for rocking side to side (extreme) and shaking bad enough things fall off the shelf every time you port, don't get a room on the back of the boat.
Fitness room is terrible.  They even built the windows wrong so when you are on the treadmill, you can't see out of the boat.  Embarkation was a nightmare.  took 3 hours which has never happened.
NEVER will we cruise Carnival again.