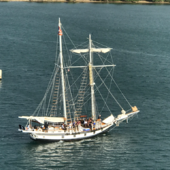 Upcoming Cruises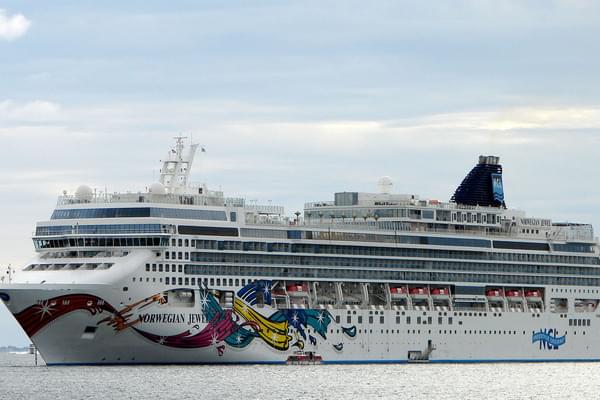 Past Cruises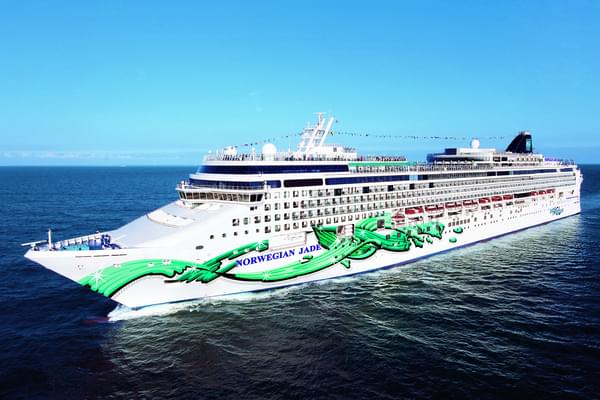 September 2018 - 14 Night Norway Iceland & Uk (Southampton Roundtrip) Cruise on Norwegian Jade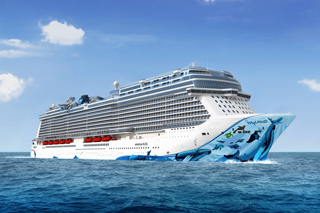 April 2018 - 12 Night Transatlantic Westbound (Southampton To New York) Cruise on Norwegian Bliss
January 2018 - 14 Night Panama Canal Eastbound (Los Angeles To Miami) Cruise on Norwegian Star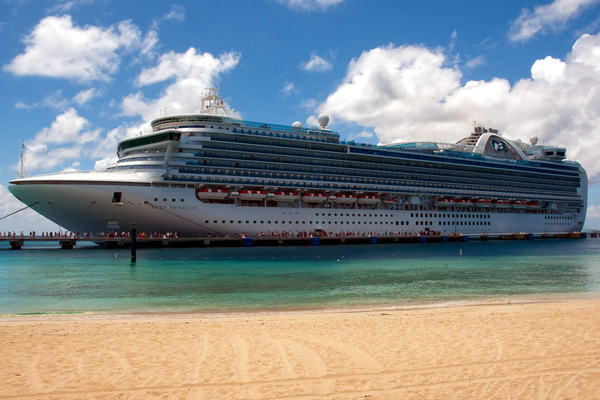 November 2017 - 7 Night Mexican Riviera (Los Angeles Roundtrip) Cruise on Ruby Princess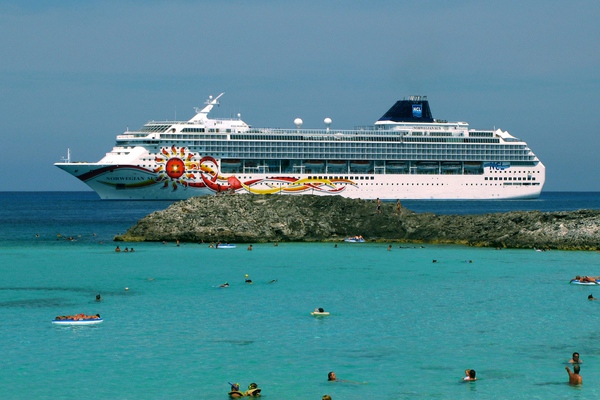 August 2017 - 7 Night Alaska Glacier Bay Northbound (Vancouver To Seward) Cruise on Norwegian Sun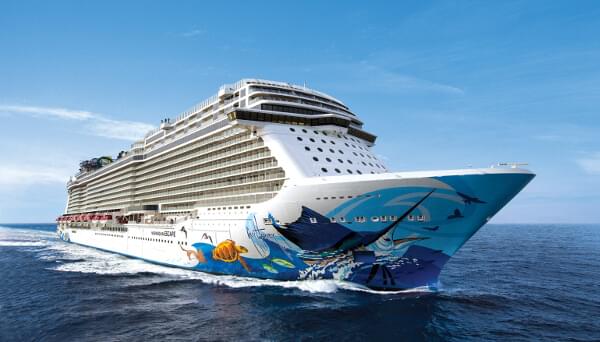 July 2017 - 7 Night Eastern Caribbean (Miami Roundtrip) Cruise on Norwegian Escape
February 2017 - 10 Night Eastern Caribbean (New York Roundtrip) Cruise on Norwegian Gem
Very good but not as good as most NCL ships
I was disappointed in the food service in the regular dining rooms - food good but not excellent as it is in the specialty restaurants. They had two cruise staff members who had trouble being understand their English was so poor and they frequently were assigned to run trivia contests. As always, the majority of the crew is cheerful, helpful, and solicitous. Free style cruising is the way to go. This is the first time I have not given NCL a 5 star rating.
December 2016 - 7 Night Western Caribbean (New Orleans Roundtrip) Cruise on Norwegian Dawn
August 2016 - 9 Night Baltic Capitals (Copenhagen Roundtrip) Cruise on Norwegian Star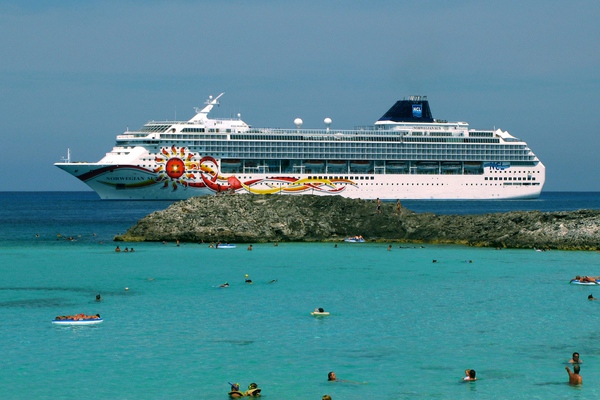 March 2016 - 14 Night South America Eastbound (Santiago To Buenos Aires) Cruise on Norwegian Sun
Unbelievable scenery and wildlife
Cruising along the glaciers and watching them from my stateroom was fantastic. I've cruised Alaska but saw tons more on this trip. We saw whales, dolphins, and seals at sea and penguins, llamas, sheep, and a rugged ranch life on land. The people were extremely friendly and most merchants took US dollars. I may consider doing this cruise again.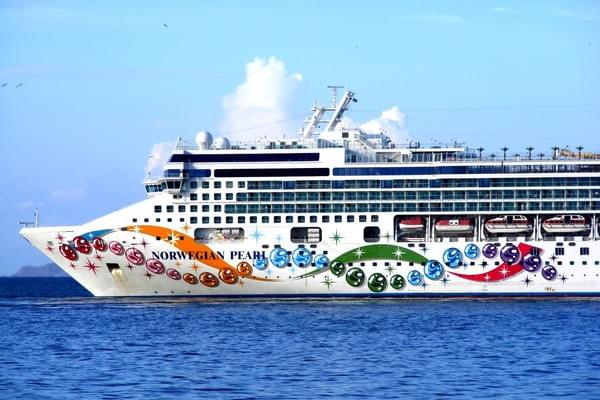 December 2015 - 11 Night Panama Canal & Western Caribbean (Miami Roundtrip) Cruise on Norwegian Pearl
A pleasure for all the senses
The ship was fantastic and the ports of call gave you an opportunity to experience culture, mechanical miracles, historical happenings in the Caribbean, water sports of all kinds, and great weather. Crew and food on the ship couldn't have been better.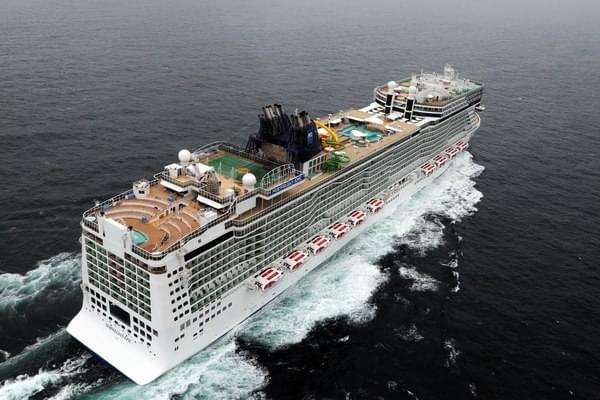 August 2015 - 7 Night Western Mediterranean (Rome Roundtrip) Cruise on Norwegian Epic
TOO LARGE, TOO CROWDED, TOO MANY FEES AND RESERVATIONS REQUIRED
This is the largest ship I have ever sailed on (19 prior cruises) and I will never go this large again. NCL is getting so that one price no longer takes care of all but your beverages. There were extra fees for everything which was available, and reservations needed for the shows which are "drop-in" on all other vessels. I had an aft balcony and the view was amazing but the distances required to get anywhere were daunting. When going into port in the early morning hours the vibration and noise from the engines was incredible even on the 13th floor deck. It was impossible to use the swimming pools because of the number of people aboard. The water park was fun for the kids but it consumes a lot of space. It was not possible to find empty deck chairs. Food was marvelous, as a plus. Embarkation and debarkation were handled very well considering the number of people. Did not care for the separate bathroom configuration.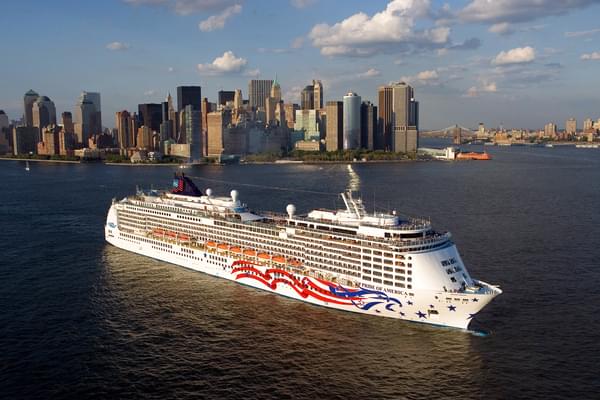 February 2015 - 7 Night Hawaii (Honolulu Roundtrip) Cruise on Pride of America
April 2011 - 7 Night Mexican Riviera (Los Angeles roundtrip) Cruise on Norwegian Star
June 2010 - 7 Night Western Caribbean (Ft. Lauderdale roundtrip) Cruise on Emerald Princess
May 2008 - 7 Night Alaska & Sawyer Glacier (Seattle roundtrip) Cruise on Norwegian Star
Cruise Tips
Norwegian Gem
Eatting breakfast outside on the stern was marvelous.
Take the Great Patagonian Experience you will see all the wildlife available, go to a penguin colony and have lunch on a ranch.
Cruise Chilean Fjords
see above
Cruise Patagonic Channel
If going out of Santiago get a port side stateroom.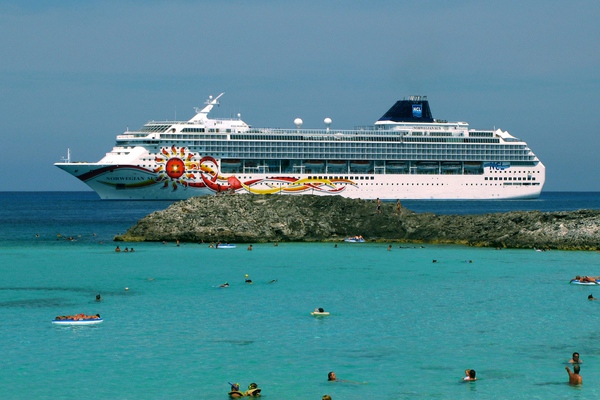 Norwegian Sun
I liked the ship because it is about their smallest about 1900. It is an older ship but well maintained. Navigation throughout is a breeze.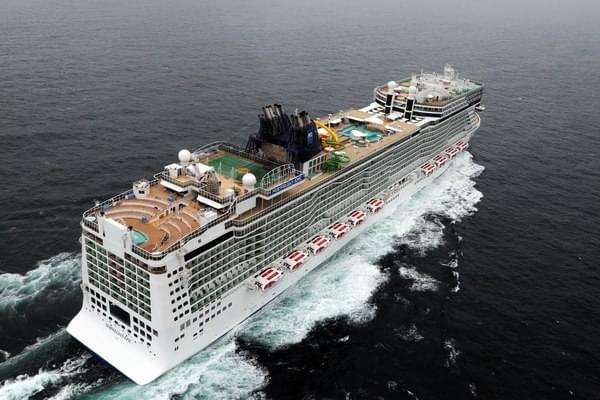 Norwegian Epic
Too large for my liking, swimming and hot tub use impossible. Couldn't get deck chairs most of day - all taken.