July 2014 - Carnival Glory to Caribbean - Western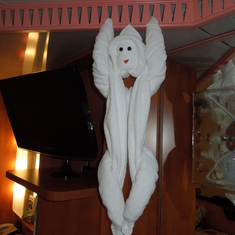 This was my first cruise and it was fantastic. I recommend this cruise to everyone. The staff on the cruise ship provided nothing but exceptional service. Thanks to everyone especially Luciana and Ida.
I also went on 3 excursions that were fantastic. The twister boat ride to the island in coymel was great. The cave tubing in Belize was alot of fun although I did not care for the food. It is not my taste. The BOSS underwater venture was outstanding in Mohogany Bay.