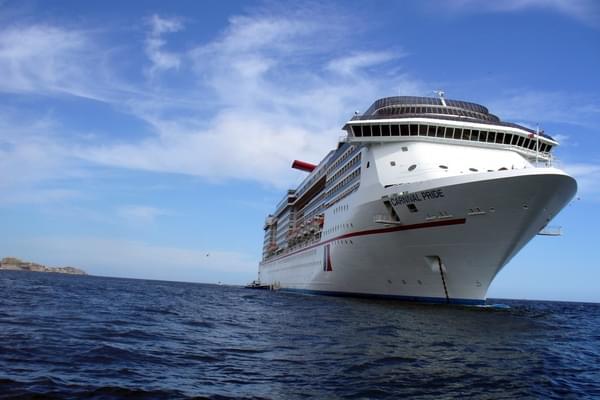 Carnival Pride
Sail Date: January 28, 2016
Very nice ship. Room 7291 had extended balcony as there were 3 of us, however they would only allow 2 chairs out there. Had wet carpet for 3 days which they cleaned and put big fan in our room after they cleaned it. They gave us credit on our shore account for the inconvenience. Generous of them. Service and food were great.  There were times we wanted to be in room but housecleaning wanted to clean 2ce a day. We said we did not want them 2ce a day, but they were adamant. They asked we vacated the balcony one day for cleaning, which we did. But they never cleaned it. We prefer sitting on shaded private balcony then out with so many  other people. 
This cruise was mostly elderly people, few kids. Clubs and bars were quiet.  Drinks on the ship are high, the specials are one dollar of a $11.50 drink.  And the mixed drinks are small.  It would be nice if they had a more affordable alcohol program.  There has to be a lot of profit in a drink.  Late night dining is just to late, 8:15.  Early dining and anytime dining were full.  Seems ships are trying to get people to go to specialty restaurants.  Ship is cutting corners, but some of that is ok. No table cloth except for formal nights, staff doesn't put napkin on lap or pull out your chair. I'm ok with that. At buffets staff no longer brings you drinks. It is all self serve. No robes in room unless you request.
Carnival does a nice job. We liked the Pride a lot.