 No cruises added
Cruise Tips
Casino bar right off ship has $1. Beer.
People from Baltimore said it is not a safe city and best bet is to go directly to airport. Nice airport. Getting a taxi from ship was very disorganized, few taxis around. People said that is not normal. We waited 45 minutes for taxi. $30 to airport.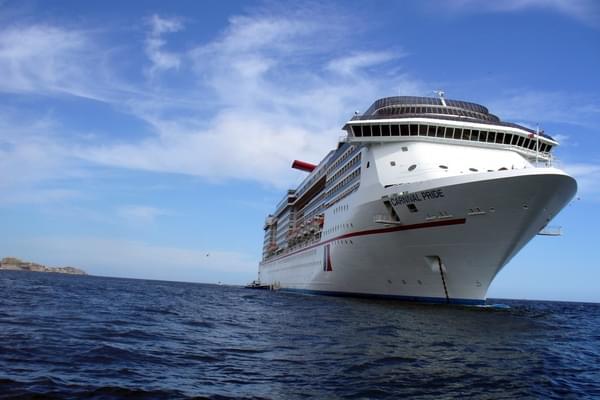 Carnival Pride
At St Lucia when you get off the ship there are tour people that charge 30 for tour of island. 2 hours at beach with free chair and drink at beach. Hslf of what you pay if you buy thru ship. Very nice tour.
Took tour from party outside ship at 25 a person with 2 hours at beach. Safe and affortable
Love Paradise point. But the chalet going up there is 20 a person. Can take cab to m as gems bay, there is a charge to enter beach area and then to rent chairs.
Free trolley system comes every 15 minutes. Nice way to navigate old san juan. Stayed at Verdanza about one block from ocean with vendors right there cooking tacos, kabobs.
Right outside ship was tour buses for 30 a person. If you go inside shop areas tours were 55 a person. Nice your, bus was comfortable and many stops allowed for picture taking and shopping. 2 hours at beach with free chair and rum drink at Pigeon beach Nice beach. Man with boat full of drinks on water with reasonable prices.
Ship docks next to ware house where local vendors have similar tables set up. Small local bars have beer 3 for 5 bucks. Nice outdoor spots to enjoy a reasonably priced beer, versus the 7 dollars ship charges
Water taxi is 7 per person taking you to beach and shopping , and casinos. Good shopping right at pier.