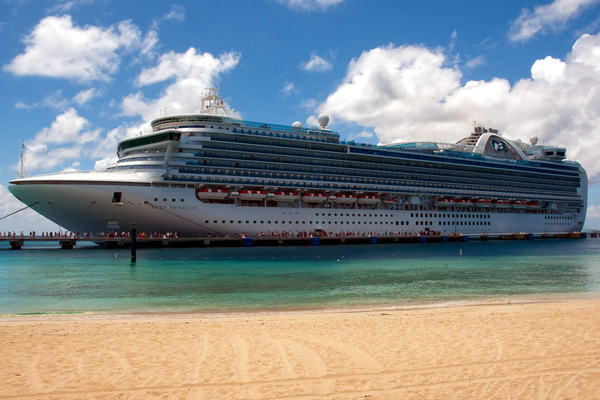 September 2016 - 7 Night Alaska Inside Passage With Glacier Bay (Seattle Roundtrip) Cruise on Ruby Princess
Had good time because we took family with us.
The weather was less than perfect but we still got out and did things. We booked excursions from shore as the prices through Princess were expensive. We walked a lot in port and on the ship. Really liked the show productions, the ventriloquist and the comedian. The naturalist talks were good too. The food at the buffet started out great but half way through the cruise it was no longer kept hot and it was a repeat of what was available during the first days. Such a disappointment. We told several staff but were told just to report it in a survey at the end of the cruise. But that was too late to help us on board. The embarkation and the disembarkation were so smooth and easy. Our balcony room was a great price but missed our steward making towel animals like they used to. Also missed the princess party for all passengers who had cruised more than one time. This  changed to  be just for platinum and elite members. Couldn't take my family with me who were in other categories so I didn't go. The memories will last forever. Didn't get to go into Tracy Arm to see the glacier although Holland America ship traveling same week did. Very disappointed cause family with us had never been to Alaska before and won't be back. Also very disappointed  that we got to Victoria during evening hours. We should have got to spend the day there. Got great photos.