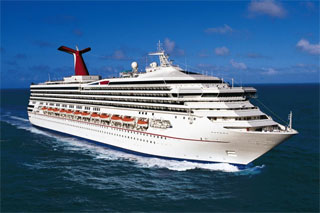 June 2016 - 5 Night Western Caribbean (New Orleans Roundtrip) Cruise on Carnival Triumph
Decent Cruise - Technical Difficulties
The cruise aboard the Carnival Triumph was 3 star at best.
The ship is showing its age in some key places and the most important one was the telephone system during my cruise.  The telephone in my room did not work at all during my entire 5 day cruise.
Couldn't order room service, couldn't call my friends to make plans, couldn't receive calls.  Pretty much everyday was wondering around the ship until I found them which sometimes was never....  really frustrating. 
Brought my phone and paid for the "social internet" package but... jumped in the pool with it on day one so hence the no communication ability.
Pool:
The circulation system in the pool was covered in hair.  I took a video of this as it was disgusting.  Tiles around the pool were filthy and lacked a clean appearance.
Drinks:
To my surprise, the drinks were decently strong and didn't take to many to have a decent effect.  Good deal.
Room:
The room looks severely dated, pink and blue bathroom.  Pink ceiling which was "repaired" with green paint... looked terrible.  Also took video. Decent size compared to other cruises lines.
Food:
Some was good, some was not.  Guy's burger joint was the best in my opinion.  Dinner in the dining area was same, hit or miss.  Mostly miss but not total fail.
Length of stay in port:
This part was deceiving....  Says 8am to 5pm... Well, the ship leaves at 5pm so you have to be back by 4pm.  Seems like a long time but in reality its pretty short.
Kids at night:
Kids were running a muck at night doing all kinda stuff.  Throwing things off the boat (golf clubs/balls, Ping pong balls), cursing and fighting.  I believe there should be a carnival representative at the mini golf area during the early night time to help curb prevent the thuggish behavior in that area at night time.