May 2016 - 12 Night Grand Mediterranean (Venice To Barcelona) Cruise on Norwegian Spirit
What a Great Cruise!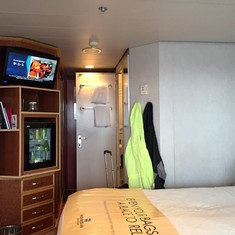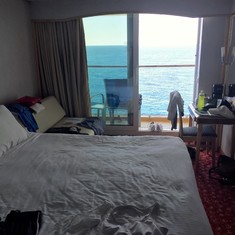 I have to admit, I had some trepidations about the cruise after reading some mixed reviews and hearing of plumbing issues, sewage smell problems, and poor service from staff. Our experience included none of those issues. It was a very pleasant and smooth cruise. I found the boat and the crew to be very good. Everything ran smoothly and all of the crew was anxious to please. It is only our second cruise (both with Norwegian), so I don't have a lot to compare it to, but I spoke with a number of more experienced cruisers on the ship and they all felt the same about our cruise.
While the Spirit is the smallest and oldest ship in the fleet, it has a charm and sophistication that we enjoyed. Our first cruise was on the Dawn 10 years ago, so it's hard to recall everything from that cruise, but I definitely enjoyed this ship and cruise more than our first.
The Spirit is a well laid-out ship, with nice deck and pool area (which never felt overcrowded, even on sea days). The restaurants were all very good (even the free ones - The Garden was our favorite). The Windows restaurant was also very nice, especially the view through the windows at the back of the boat.
The ports of call were amazing (except Toulon, which we sort of skipped, other than a brief walk through the main marketplace area). Getting on and off the ship was very well organized and was generally a quick process (the nice part about a smaller boat).
In summary, we loved our cruise, and would definitely do it again. It was a relaxing and enjoyable experience.
Thanks Norweigan!!
One final note: Dave, the Cruise Director, did an outstanding job in my opinion. I don't know when he slept, because he was always up and about keeping things going. He records his daily TV sessions at 4:00 AM. Crazy man!!