September 2016 - Carnival Miracle to Mexico
Decline of Carnival, has cost cutting affected quality and service?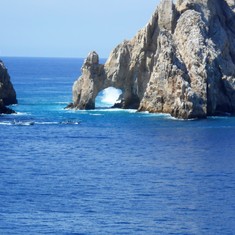 Let me start by saying the Carnival Miracle is a tired boat. She needs a complete re-fit or retirement. Fewest amenities of any medium/large boat in the fleet. Vibrations and creaks, rust everywhere. Our overworked room steward, though we never saw her, was the bright spot of the cruise. Took great care of our cabin. On the downside, the only thing worse than the food was the service! Complete re-hash of the same items day after day in the buffet, most seemed to have been setting in warmers for hours and dried out or lacking flavor. Pastries were hard and dry with the fruit fillings so dried up they were like plastic. No change of menu in the Lido or Main dining room for breakfast or lunch all 7 days. Sandwiches from the grill, pizza and oatmeal were my staples for the entire cruise, everything else was pretty much inedible for breakfast and lunch. 1st elegant dinner, I ordered prime rib and lobster. Lobster was cold, prime rib was dry, and no one ever came by to offer au jus, horseradish butter or sour cream for the baked potatoes. Our server seemed put out if we asked questions. 5th night, we had early seating, arrived at 5:55, had no water at our table, the whole cruise nobody ever asked us about drinks or wine, and at 6:35 the Maitre d stopped by to ask how everything was, and I said water would be a nice start. He brought us water and I told him menus would be a good start too. Every table around us was starting their deserts before we saw our waiter. Needless to say we missed the 7:30 show we wanted to see, then they has the audacity to rush us along as they were trying to set up for the late seating.
This was our 2nd cruise with Carnival, the 1st was good, not great. The 2nd will more than likely be our last!