January 2016 - 14 Night Southern Caribbean (New York Roundtrip) Cruise on Norwegian Breakaway
Great ship & fantastic time & a guide named Antonio,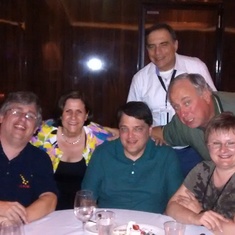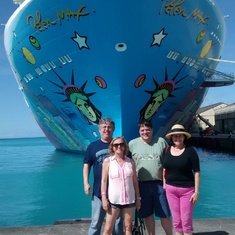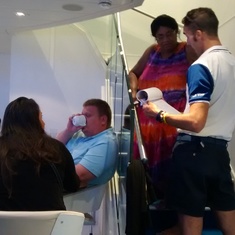 I booked myself for my 60th birthday cruise to get away from winter and I was happily surprised to find the Breakaway had a solo traveller's club. If I go again I would book a studio, as they rooms are located near the solo lounge which had the best espresso machine and coffee & snacks. All solo travellers were invited to meet every night around 5:00 - 5:30 p.m. in the solo lounge to meet and chat with otehrs and a member of the crew Antonio, who was very helpful & made dinner & show reservations for those who were interested. The first night we were 39 solo travellers at dinner, wow. For a lady travelling solo this was a fantastic unexpected plus, I had dinner companions every night on the ship and I met some very interesting people, some of who I went on excusions with, it was lots of fun. The only negative comments I have, are in my opinion 14 nights was a little long for me, I think 10 -12 nights would have been sufficient, and the other thing is unfortunately we travelled through a low pressure system at 3:00 a.m. that awoke us all, that caused a lot a rough ride on the last couple of night and day. Otherwise, I had a great time and I met a lot of nice people.