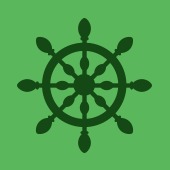 No cruises added
Cruise Tips
Try swimming with the turtles
Love this island. Beaches are spectacular. For a thrill go to Mahu beach and have jumbo jets landing 5o feet over your head!
Be careful, lots of offers of taxi tours and some will take you for more than a ride
Best shopping in the islands
Ok as a destination, terrible as an embarkation port.
Carnival Valor
Embarkation and disembarkation in San Juan is a nightmare. Expect hours in line getting on and off the ship, even for VIP guests. Serenity is a good escape on this ship assuming the recorded music isn't too loud from the pool area.
Ship docked at 9 AM and departed at 1 PM. NOTHING opens in key West before noon.
Weather impacted our visit. Otherwise always great.
Carnival Ecstasy
Carry a map with you. This ship is sectioned strangely and the comment "you can't get there from here" often applies.