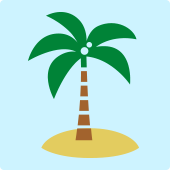 anneulander
Stuart, FL
Joined 10/2016
I am a native Floridian who moved to Virginia for 23 years and have recently returned to Florida. I love cruising alone, with a significant other, or with family and friends. I find cruises to be floating hotels with lots of amenities. A cruise is the most relaxing vacation I ever take. You can do as much as you want or as little as you want. The food and service are usually always amazing, as are the shows and other entertainment. A cruise is just my favorite way to travel!
No cruises added
Cruise Tips
One word to adults - tequila!!!!!!
I was raised in Miami Beach and am very familiar with both Miami and South Beach. I recommend that you stay in Miami a couple of days, either before or after your cruise. You must go to South Beach, as it is unlike anywhere in the world! If you go to South Beach, eat at Joe's Stone Crabs, which is amazing and a must to all seafood lovers. Also, eat lots of Cuban food and do a lot of sightseeing.
Although I didn't get off this time, I have been to Key West many times. Make sure to ride either the trolley or train all of the way around so that you can decide when to hop on and off and to get your bearings as to where things are.
Empress of the Seas
My biggest tip to anyone who likes to drink alcohol, is to buy your drink package online before your cruise! Trust me, it is worth it!