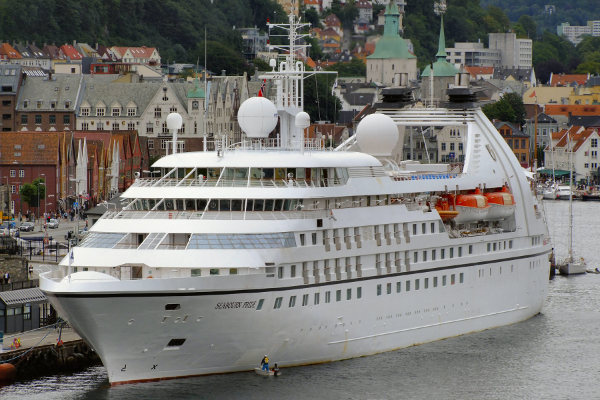 November 2015 - 7 Night Best Of The Abc Islands (Bridgetown To Oranjestad) Cruise on Star Pride
Oranjestad, Aruba to Puerto Caldera, Costa Rica on the Star Pride 11/28-12/12 (above itinerary is wrong, and didn't give any other choice).
The weather was predicted to be rainy for the entire duration of the cruise (online weather forecasts before the cruise), but the rain never came! Beautiful weather for the most part with a few overcast days.
The staff were extremely accommodating and helpful, the cabin stewards were lovely and did amazing towel creations of animals and sealife left as surprises nightly on the foot of the bed, fresh fruit trays were presented daily, lovely turn-down service was provided, cozy bathrobes and slippers were left for your use, the ports were fun and interesting, our fellow travelers were friendly and fascinating, the suites were spacious (except for the ill-placed chair in front of the desk that blocked the path to the couch and chairs), and the public spaces were charming.
However, Windstar bought three Seabourn ships and did a quick decor update of the Star Pride, the Star Breeze, and the Star Legend. The systems on our ship, the Star Pride could use extensive updating. We were told that in March that the Star Pride was due for renovations. Unfortunately the passengers were subjected to some issues until then. The AC was limping along in many rooms, there was water leakage into some cabins from the internal water system, the paint was peeling on the exterior of the ship, rust was present on the upper exposed decks, and one of the the zodiacs was out of commission.  Through it all, the crew handled all concerns gracefully, professionally, and graciously even though the vessel was not up to normal Windstar standards (which they secretly acknowledged!).