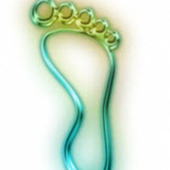 Upcoming Cruises
Past Cruises
September 2018 - 4 Night Bahamas (Port Canaveral Roundtrip) Cruise on Enchantment of the Seas
December 2017 - 8 Night Eastern Caribbean (Ft. Lauderdale Roundtrip) Cruise on Freedom of the Seas
March 2017 - 7 Night Western Caribbean (Port Canaveral Roundtrip) Cruise on Oasis of the Seas
February 2017 - 7 Night Bahamas (Cape Liberty Roundtrip) Cruise on Anthem of the Seas
December 2016 - 7 Night Bahamas (Cape Liberty Roundtrip) Cruise on Anthem of the Seas
Anthem may be non-traditional but she delivers a great vacation experience
It has been over a month since our cruise and I forgot to do a review.  Well, here it is.  I'll say that we had a great vacation, although I need to frame that by saying we've never had a bad cruise vacation.  We picked Anthem because we have read so many great and awful reviews - we had to do it ourselves to make our own opinion.  I can now say that most of the negative posts I don't agree with.  Yes, the ship has idiosyncrasies and you need to expect them when you cruise.  If you aren't open minded or if you expect the ship to be like "traditional" ships, then maybe this isn't the vacation for you. For everyone else, you'll have a great time.
The ship leaves from a port that is only a 5 hour drive for us, so we could save airfare, which is a big plus. Embarkation was non-traditional (I may be using that word a lot) as there were no queues - just passengers clustered around staff armed with iPads.  While that caused me anxiety, I will admit that it was the fastest and simplest check-in ever.
On ship we explored.  It is a modern-looking ship with no chrome or neon (thank goodness).  We had a junior suite and the cabin was great - perhaps the best room we have had on any cruise.  Our room attendant found us quickly and was very friendly and personable.  That is a great way to start a vacation.
For us, the positives were the public areas, especially two70.  Sea Plex is great, the game-show type entertainments were great and the staff almost everywhere were helpful.  We found We Will Rock You to be solid and the iFly and North Star to be unique experiences. The negatives were, for us, included the food: we just didn't think there were any memorable meals at any of the venues.  Everything was well plated and service was quick, and you won't starve on this ship, but the taste was average.  Our best meal was probably at Jamie's (but noway worth $35) and the eggs we got at the Pub.  Our expectations for VOOM were high but found internet speeds to be slower than home and very spotty, with us being cut off more than a few times during the week.  We also didn't care for the Spectra or the Gift, but that is personal preference.  Also, we won't do a cold weather trip again any time soon, it was hard to enjoy the open air during the chilly days (but that isn't a fault of the cruise).  Finally, as reported by others there were almost always a line at Guest Service.
The takeaway for us?  We enjoyed something new and had a great vacation.  It wasn't our favorite vacation, mainly due to the chilly weather at the beginning and end of the cruise.  It also isn't our favorite ship.  Still, the fact that this beautiful ship is near our home is super and economical and we'll be on her again.
This ship is non traditional in that you really need to book all that you can in advance, else you may not get what you want on board.  For us that is fine as we like to plan, however, the Cruise Planner on the Royal Caribbean web site was inconsistent, with some activities being listed, others were not but would later appear.  If they could get the Cruise Planner to be fully loaded and smooth, things would be great.  Instead, you're finding yourself checking the planner very often,  making sure that you don't miss the opportunity to book something. 
After the learning curve you'll find yourself counting the days until your next Anthem cruise.
April 2016 - 11 Night Hawaii Northbound (Honolulu To Vancouver) Cruise on Radiance of the Seas
A memorable Hawiaan cruise
This was a cruise we picked for our 30th anniversary. My wife wanted to see a volcano, I wanted to experience a longer cruise and we both wanted to see Hawaii. It was a perfect cruise for us!   For background, we are fairly recent cruisers with our first cruise being on the Monarch for our 25th anniversary. This Hawaiian cruise was our 8th cruise, all being with RCI except one with Disney.   We had cabin # 7658 which was a balcony cabin located in the aft quarter on the starboard side. The first thing that  hit us was a sewage smell in the hallway to our room, which put us in a foul mood (we experienced this on Enchantment before as well). Once inside, the cabin didn't feel as large as what we had on Freedom or Oasis but was probably larger than Enchantment. The balcony was funny. It was a double-deep balcony, being about 6' deep. However, only about 3' of it had a divider between our neighbors' balconies, so any of our cruise mates could easily peak into our room. That we didn't like at all. Also, this was an older ship and our balcony had parts of rusted metal visible and beat-up flooring. Our cabin did have lots of storage, which was a pleasant surprise. We found the bed to be very hard, the pillows flat and the refrigerator didn't seem to work. The room was clean though and didn't have that bad smell that was in the hallway.   After that we went to the Windjammer and were underwhelmed there. I think there was only one protein offered at the buffet, except for their always available hamburger and hotdogs. Selection was minimal we thought.   However, our impressions grew more positive after each day. The first 5 days of the cruise were port days and we had an excursion lined up on each of them. We had incredible times! On the ship, we had a great time with our table mates at the main dining room for suppers. The staff on the ship was great, and while the ship was showing its age, many of the public spaces had a very comfortable, warm feeling to them. Of the RCI ships we've been on, we like the Schooner Bar on Radiance the best. Also, the Colony Club was very nice and the Solarium and spa areas were top notch. Each day on the ship made it feel more like home to us.   While the strength of this ship for us were the staff, overall ship cleanliness and the ambiance of many of the public spaces, the negatives for us were the generally low food quality, the mediocre entertainment and the slightly beaten-up condition of the ship in various spots.  By mid-cruise though we didn't think of the negatives and the positives really were in focus.  It was a very comfortable cruise for us.   On cruises, we typically have dinner at the MDR and have most other meals at the buffet and this cruise was no different. What made our dinners at the Cascades dining room great was our tables mates, who we loved talking to (all are very experienced cruisers with a couple being on a back-to-back-to-back-to-back-to-back Radiance adventure). MDR food was fine, nothing top shelf but no duds either. The service was very good and the venue was beautiful. We had breakfast once at Cascades but the eggs were powdered and the toast was actually very crusty, like it was sitting out for more than a few days. We left and went up to Windjammer.   We only did one specialty dining and that was at the Samba Grill, which we have never experienced before. The food was very good but we wouldn't call it a top shelf experience. The location is funny and the tables were very close together. Service was efficient but seemed a little scripted and impersonal. At Windjammer, the selection did develop over time. There were always Indian food and British food it seemed and I was very happy the day that BBQ chicken was offered. We really enjoyed the Park Café at the solarium as it offered a good assortment of sandwiches and treats in a very relaxing environment.   Entertainment is a hard thing to review because it is very subjective. I am not enthralled by song and dance shows and a majority of the evening events were just that. I saw 2 comedy shows and one was quite good but another fell very, very flat (at this show, the audience actually heckled the comedian, something I have never seen on a ship before). We like relaxing at poolside but on Radiance the poolside movie screen wasn't working right (to compensate, they offered free in-room movies). Other entertainment was the Quest and the Love and Marriage show, both of which were great as always. Of course, there were various trivia contests on the ship and there were a few enrichment talks that reviewed Hawaiian history.   The Centrum is often the hub for activities like cake decorating, musical performances, lectures, dance events and so on. However, there is limited viewing space on the floor or on the decks above. Still, the staff does a great job utilizing this space and there is enhanced sound and lights that really help add excitement.   For us, we loved the first 5 port days as our "let's explore Hawaii" time. The remaining sea days were our time to relax. It was a perfect vacation for us. Yes, we felt the age of the ship at times and, compared to Freedom or Oasis, the entertainment was very junior varsity, but as I mentioned the staff was super and many parts of the ship had a level of comfort that just can't be easily explained.   Would we go again? That is a tough question. For the right price we would. We won't be able to afford another Hawaii trip and Alaska trips are even more, so I don't think we'll be on Radiance again. Still, we would love to go back on this thoroughly relaxing ship some day, but after its refurbishment.  
October 2015 - 4 Night Bahamas (Port Canaveral Roundtrip) Cruise on Enchantment of the Seas
May 2015 - 7 Night Western Caribbean (Ft. Lauderdale Roundtrip) Cruise on Oasis of the Seas
October 2013 - 4 Night Bahamas (Port Canaveral roundtrip) Cruise on Enchantment of the Seas
May 2013 - 3 Night Bahamas (Port Canaveral roundtrip) Cruise on Disney Dream
August 2012 - 4 Night Bahamas (Port Canaveral roundtrip) Cruise on Monarch of the Seas
April 2012 - 7 Night Western Caribbean (Port Canaveral roundtrip) Cruise on Freedom of the Seas
May 2011 - 4 Night Bahamas (Port Canaveral roundtrip) Cruise on Monarch of the Seas
Cruise Tips
Cape Liberty (Bayonne), New Jersey
Disembarkation in below-freezing temps isn't a great way to end a vaction, especially if you have a long wait outside for transportation
Anthem of the Seas
Don't miss their game show-themed events, like Name That Tune, Dancing with the Stripes and Love and Marriage. They are fun to watch.
Radiance of the Seas
The Park Café is well worth visiting often. Actually, the whole Solarium is very good and my wife gave high praise to the spa.
Following
Cruise Line
Ship