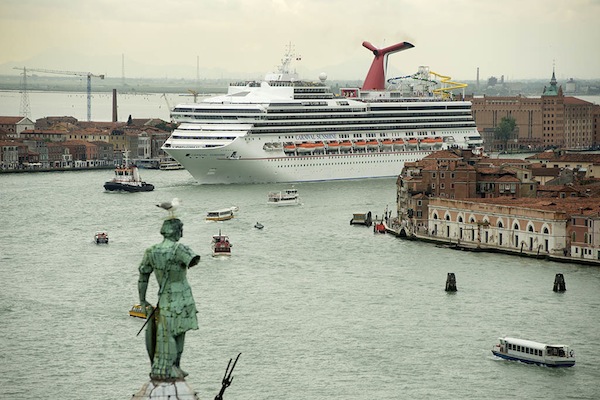 July 2015 - 5 Night Bahamas (Port Canaveral Roundtrip) Cruise on Carnival Sunshine
WORST EXPERIENCE_TERRIBLE TERRIBLE TERRIBLE
Day 1…From the second my husband and I stepped foot on the ship we had a bad taste in our mouths. We went straight to the bar to get a cocktail. The bartenders didn't care if you stood there for 20 minutes waiting on them, which we did until I flagged a lady over. The bar service was like that at every bar for the entire 5 days.
Day 2… Captains dinner. We waited forever and ever to even be acknowledged by a server. They were everything but pleasant to be around. I was almost afraid to ask for something in fear that they would spit in it. My husband had lobster and I ordered prime rib. His was great. My steak looked like a piece of ham. I didn't dare send it back, so I ate it. I got food poisoning and violently threw up the entire night.
Day 3… Half Moon Cay- Terrible set up.. Well they made 1 person from every stateroom go to another floor and get a numbered ticket. You then went to another floor to wait for your number to be called. Then you got on a boat and were shuttled to the island. Once it was time to leave the island we had to stand on line for well over an hour (In the sun! no shade what so ever) Worst experience hands down!!
Casino- We ended up coming home with a $100.00 casino ship. I called customer service and they advised me to "send the chip back to them via certified mail "so I went to the post office and paid to send it to them. Once it was received they would issue me a check for the $100.00. I followed up today via email and this was the response they gave me:
Hi Stephanie,
Thank you for contacting Global Casino Services!
 Please be advised that once our Casino chips are taken off the chip. They cannot be redeemed. I apologize for the inconvenience!
Brian Buritica
Casino VIP Coordinator
Global Casino Operations
Carnival Corporation & plc
 I emailed him back and questioned what happens now and I was ignored and never received a response. So I called them and was told that the chip is not good on any ship/ever again so IF they sent it back to me, it should be considered a souvenir. They offered to give me $ 10 to replace the money I paid to send it to them certified. Bunch of crap
Overall-before I write a story….SAVE YOUR HARD EARNED MONEY AND GO ON ANOTHER CRUISE LINE! ANY ON WILL TOP THIS HORRIFIC SHIP…