April 2014 - Norwegian Gem to Caribbean - Eastern
Unforgettable! The best vacation ever!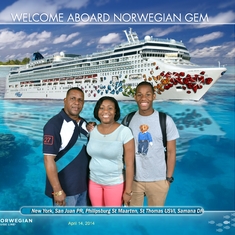 This was our first was our first cruise so didnt know what to expect, but it was a wonderful surprise, this was the best vacation ever. The service, food and activities was great. There was always something to do which was good for my Son, he never got bored.