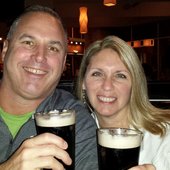 TDHNJ
South Jersey
Joined 04/2016
Upcoming Cruises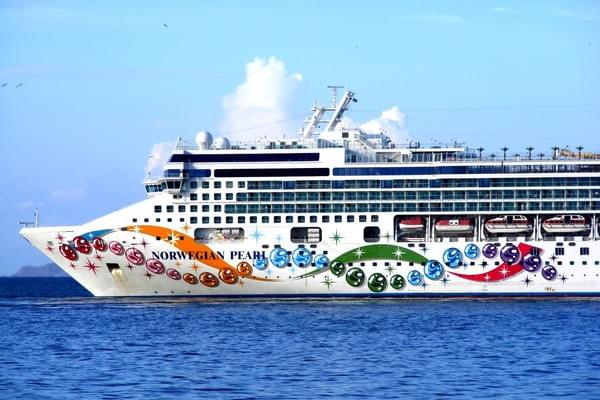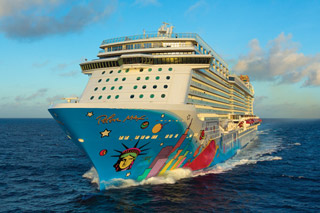 Past Cruises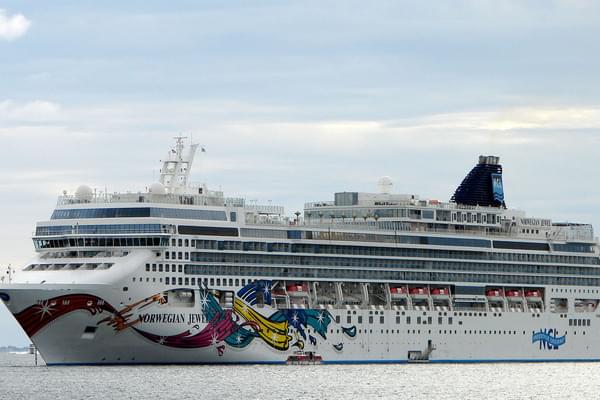 August 2018 - 7 Night Alaska Glacier Bay Northbound (Vancouver To Seward) Cruise on Norwegian Jewel
Fantastic Ship, Weather, Itinerary, and a wonderful cruise/land experience on the NCL Jewel
We really enjoyed this cruise. The itinerary kept us busy and gave us plenty to see and do. We also chose the land portion (Alyeska and Train) portion that gave us a stopover on day 1 at the Alyeska Resort (wonderful), where we had dinner at the top of the mountain in the restaurant, Seven Glaciers. We then stopped for a little over 2 days in Denali, with our stay located at the Denali Park Village (cabins, hotel rooms). I was okay with this location as it was conveniently located just a short ride to Denali Park. We then had a Deluxe Dome Train Ride to Talkeetna that offered many wonderful views of Denali Park (yes, for 3 days in a row, we saw the top of Denali). My biggest issue is that NCL advertised the train ride ending up in Anchorage (we booked in 11/2017), but the train ended up in Talkeetna where we then had an hour ride to Anchorage. We found out that NCL saved around $90 pp and the majority of our 40+ people on our bus were very unhappy about this. Ironically, NCL is still advertising the train ride all the way to Anchorage. Our "Alaska Guide" tour operators told us this has happened frequently and not just to our group.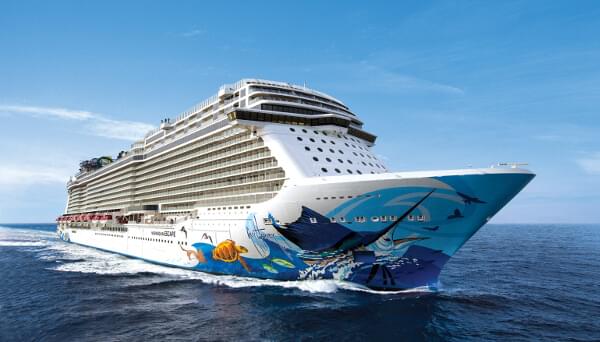 April 2018 - 7 Night Western Caribbean (Miami Roundtrip) Cruise on Norwegian Escape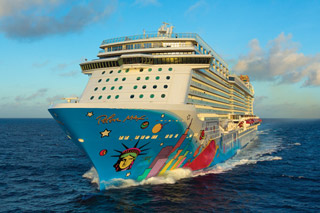 July 2017 - 7 Night Bermuda (New York Roundtrip) Cruise on Norwegian Breakaway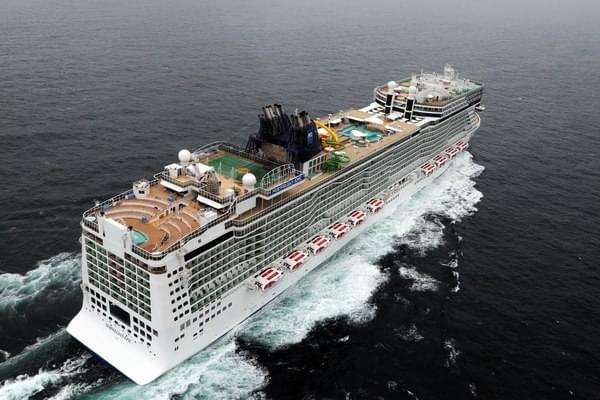 May 2017 - Western Mediterranean from Rome Cruise on Norwegian Epic
NCL Epic Mediterranean Cruise out of ROME - Well - it was EPIC!
 This was our 2nd cruise on NCL, yet 1st NCL cruise in Europe. Our party of 4 adults (2 rooms) was very pleased with the NCL Epic for our sail out of Rome (Rome to Florence to Cannes to Palma Majorca to Barcelona to day at sea to Naples and back to Rome) area on 5/3-5/10/17. We arrived a few hours ahead of departure and had no problems with embarking, quickly grabbing a couple of Prosecco's in the bar for a toast.
After about an hour, our balcony rooms were ready (11175 & 11179), which was nice. My initial thought was the room was very nice and I didn't see any issue with the bathroom toilet/shower arrangement. However, I did have an issue with the very tiny sink/sink area and the limited and dim lighting, which took some time to figure out which switch controlled what. The bed was comfortable but the curvature at the foot of the bed was tolerable. I was very impressed with the significant amount of storage space (2 large closets, 3 large drawers, hidden storage behind the sofa and other areas, medicine cabinet space and large area under the bed to stow away empty luggage). HINT - the electrical outlet is hidden away under the middle mirror area beneath the counter (as is the hair dryer). Look for the hole in the counter top to fish your electrical cord.
We were told the ship was full, which I didn't believe as at no such time did it ever feel as if it was. Maybe the only time would have been during breakfast time when the buffet got very crowded. HINT - get your breakfast and head down to La Cucina. We had the UBP and UDP and we were very pleased with our cocktail and dining choices (Teppanyaki was fantastic, as was Moderno, but the best was Le Bistro where the food was outstanding and the service was even better (thank you Ronie and April Joy!). Since we had a busy day on excursions (we booked ourselves and not via the cruise line - & saved significant $) at each port. We only had 1 day at sea where we just chilled and hung out at Spice H2O for the majority of the day where food and drink were available. We really enjoyed Howl at the Moon, where we spent quite a few hours during the week. We also enjoyed Burn the Floor but were so so on Priscilla Queen of the Dessert show.  We were looking forward to dancing a bit more at the Glow party and other dance areas (Bliss) but there was too much techno beat music, which just didn't quite fit the age demographic of most travelers that I saw. Needed more 70s-present era music. 
All in all, it was a fantastic cruise, great weather, calm seas, wonderful ports (although Palma Majorca was very so so), friendly staff, great customer service, and plenty of things to do. HINT - please don't believe all of the negative reviews that many people post as we thoroughly enjoyed our cruise on the NCL Epic.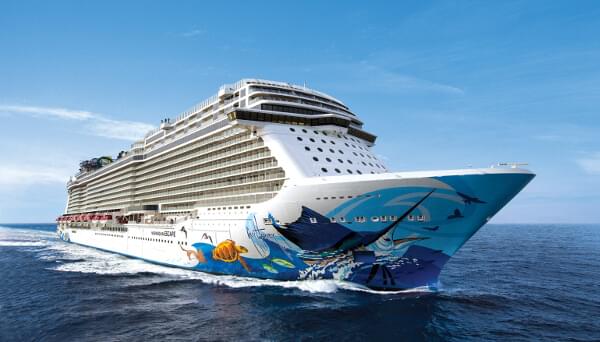 April 2016 - 7 Night Eastern Caribbean (Miami Roundtrip) Cruise on Norwegian Escape
NORWEGIAN ESCAPE = FANTASTIC!
Let me start off by stating that my wife and I have never cruised before and we are both in our 50s. We weren't quite sure what to expect. I value others opinions but also want to make my own decisions, so I sort of take reviews like movie/restaurant critics, where I like to use my own judgment. I view the glass as half-full, not half empty. 
We booked the guarantee balcony and chose the Ultimate Beverage Package and 250 internet minutes (4 kids/work access). We were given a room on the 10th floor, just 1 room away from what was considered mid-ship. Our excitement for this cruise was over the top, just like when you were a kid on Christmas Eve. From the moment we arrived on Saturday, 4/9 until we left on 4/16, the entire cruise was amazing. 
We had a variety of drinks (all great), including Guinness (in the can) in the pub, along with many frozen and premium cocktails. We ate in the Manhattan room 3 times, along with Savor and Taste 1 time each, the buffet (seafood night) 1 night and the pub 1 night. The food was quite good and you could get as much of what you wanted. Some nights we had 2 appetizers each and an entree, along with dessert. The service was superb, the staff was friendly and the overall experience of this cruise was memorable. Make sure you do the ropes course. It is well-worth the butterflies you will feel. It is a rush!
I have to give 5 stars to the Cruise Director, Silas Cook, along with Andre, his Asst. CD and their staff. I don't know where they get their energy from, but they go from early morning to late at night and they really do a great job.
Since this was our first cruise, I have nothing to compare it to. I did have some issues, though minor in nature, but the chair situation in and around the pools. needs to be addressed. There were way too many chairs reserved (towels, magazines, etc.) that went unused for a lengthy period of time. I also thought the ports were well done, except more time should be provided in St. Thomas and Tortola. 
Cruise Tips