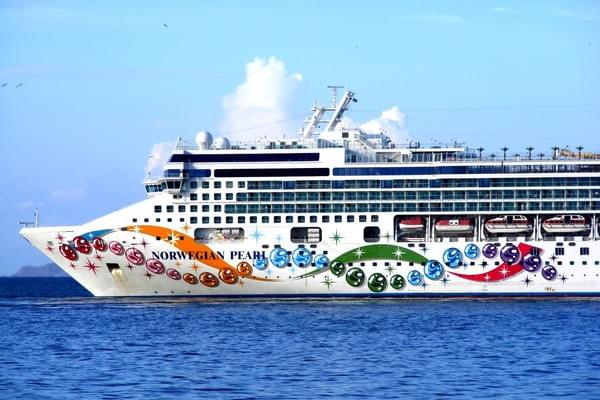 Norwegian Pearl
Sail Date: June 01, 2014
Felt like a practice cruise where employees learn how to do their jobs
I've been on half a dozen cruises, and this was the worst by far. 
-Guest Services staff were unfriendly and unhelpful.  We would ask them "what is the weather supposed to be for tomorrow" and they would either say "I don't know that" or "read your FreeStyle paper in your cabin."
-Tour excursions are likely not as advertised.  The cruise line made the kayaking tour in Juneau seem like people would be kayaking close to the Mendenhall Glacier, and in reality we could barely see it over the horizon.  Had I known how far we'd be, I would have done something different since, you know, the glacier is THE thing to see in Juneau.
-One day a room steward left our room door open and unlocked.  We came back to the room to find our door visibly open! 
-The food was a disappointment.  Nothing special, a few meals (like the salmon) were bad and had to be sent back.  Never served creme brulee, filet mignon, lobster, or ANY Alaskan food.  They served Norwegian salmon on a cruise to Alaska.
-Food service was extremely slow.  Dining room service was just a bit slow, but we sat down at the Blue Lagoon 24-hour restaurant at 2pm one day, and after 20 minutes with not even a glass of water we got up and left.  There was one waiter serving all 40+ tables!  Room service...one day we waiting an hour and a half for a couple sandwiches and a cup of soup. 
-The shows were lackluster - the choreography was terrible, the costumes were unflattering, and the dancers themselves were uncoordinated and rarely in sync. 
Every other Alaska cruise is much higher class than this one.  I will not be cruising NCL again.