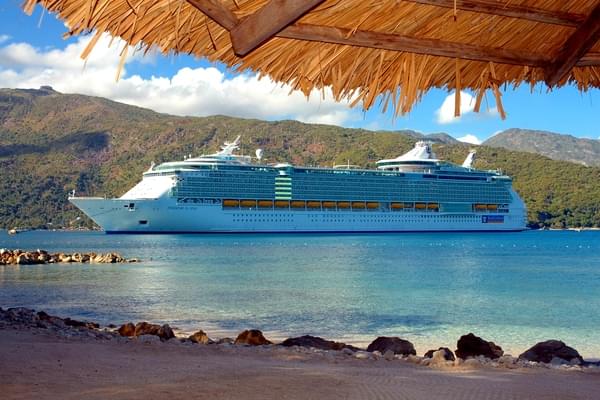 Freedom of the Seas
Sail Date: December 10, 2016
Freedom of the Seas 8 night Eastern was a wonderful vacation for our multi-generation family of 7.  Everyone had an easy time finding something to make them happy for the entire trip.  The ports of call were great and allowed us to visit places we have not been to before.  St Maarten was beyond beautiful.  We did a private snorkel excursion and got to spend some wonderful time talking to some locals while exploring the water.  St Kitts we visited Dolphin Encounter and enjoyed an amazing afternoon in the water with the dolphins.  San Juan was the only port that we found disappointing.  Some probably loved it, we simply didn't. 
We had two balconies on deck 7 (7370 and 7370) that were perfect.  Close enough to the elevator but far enough that there was not a lot of foot traffic in the hallway.  We had great views pulling into the ports from the balcony.  The ship in general was extremely clean.  The staff was incredible.  Every single person was quick to make sure that everything we needed or wanted was found.  The Adventure Ocean staff were amazing and the DreamWorks experience was also great.  The cruise director was fun and the captain did a great job of giving us information in regard to other ships and islands we were passing.
The only complaint we had was with the Coke Freestyle machines.  There are four in the Windjammer which are only accessible when the Windjammer is open and even then only 2 worked the entire time and during morning hours only served juice type drinks.  There was one in the arcade that would have been accessible 24 hours a day but it was down the entire trip.  There were two in the promenade that seemed to work.  It is something to consider when deciding whether or not to get the soda package.  We don't spend a lot of time in the promenade so it was a hike from the pool area when Windjammer was closed.
This rounded out our Freedom class ships and of the three in that class Freedom and Liberty were the sure winners with Independence simply not matching.