November 2014 - Carnival Imagination to Mexico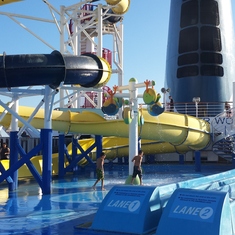 This was our first cruise experience. We LOVED it!! The staff on the Carnival Imagination were excellent at what they do and made us feel so welcome! The food, entertainment, and room was beyond what we expected!
We did not get off the boat at Catalina Island so we do not know how that area was. We did get off in Esenada which was okay but it is a poor area. Seeing all the little kids on the streets selling items rather than being in school made our hearts very sad.