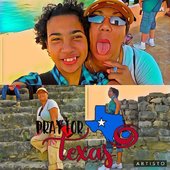 Upcoming Cruises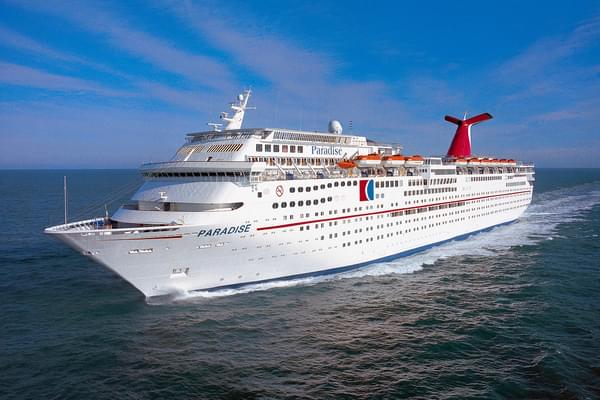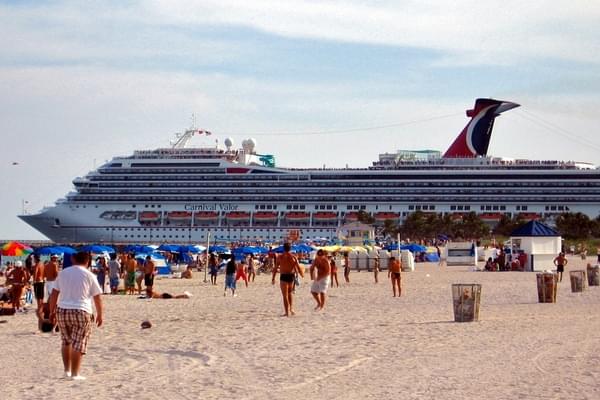 Past Cruises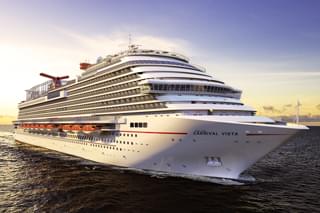 November 2018 - 7 Night Western Caribbean (Galveston Roundtrip) Cruise on Carnival Vista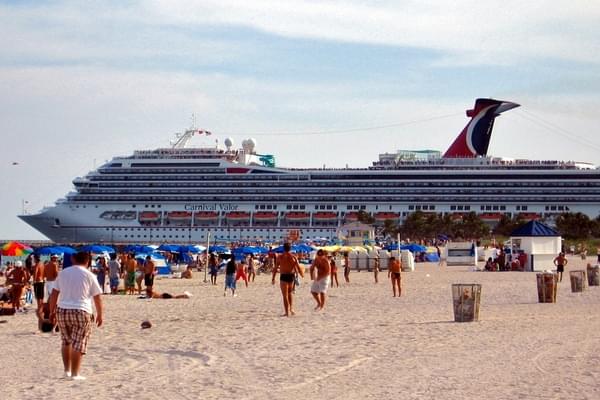 February 2018 - 5 Night Western Caribbean (Galveston Roundtrip) Cruise on Carnival Valor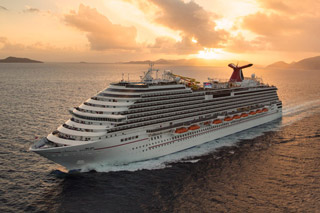 September 2017 - 7 Night Eastern Caribbean With Carnival Live (Galveston Roundtrip) Cruise on Carnival Breeze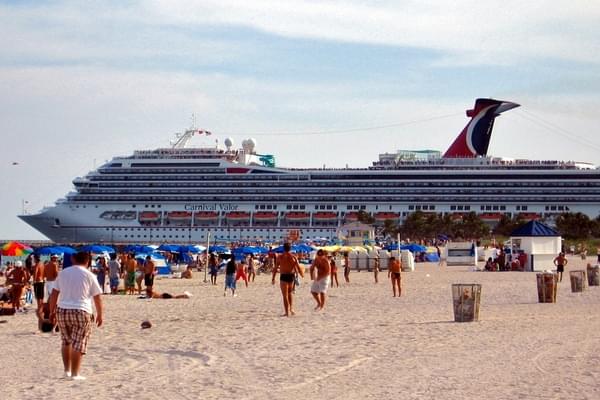 February 2017 - 5 Night Western Caribbean (Galveston Roundtrip) Cruise on Carnival Valor
The oddest decor I have ever seen.
The decor of a ship does not ruin a good time. No matter how bad is was.....
Be sure the stop by the Seafood Corner for some fresh seafood. It does cost extra but so worth it. The food at Scarlett's Steakhouse was off the chain as always but the service was bad. So bad that I did lodge a complaint. I don't care how busy they have been we have never been forgotten. 
The Valor had the standard ship layout but history theme was so all over the place. Hurt my feelings that most folks didn't even know who Josephine Baker was so they just made fun and insulted the motif. The history faces staring down at you was a little scary as well. 
Check out the pictures and please remember I still had fun. Giggle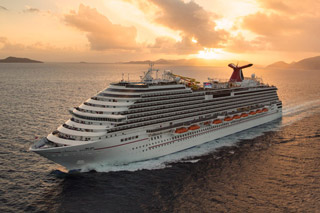 November 2016 - 7 Night Western Caribbean (Galveston Roundtrip) Cruise on Carnival Breeze
My new love....Breeze
I found my new love and it is called the Carnival Breeze. Let me say a couple of things first....
1) Who ever brought the sick person on board that got a good deal of us sick. Thanks 
2) To the staff that had to clean our cabin after we got sick...Thanks 
This is what I wish all CCL ships were like and I say again LOVED IT. The food at the Steakhouse, Bonsai Sushi Bar and Guy's Burgers were great. Mmmmmm.....Sushi! The Main Dining Hall and Market Place was not my family favorite. Please do not stop by the Fat Jimmy's C-Side BBQ place. (So not BBQ) The Market Place was a great place to play UNO. Do stop by the Mongolian Wok early because the lines get really long.
The pools were standard Carnival pools but we always had fun at them. The hot tubs would get a little crowded but we just moved around and enjoyed the sun while waiting. Yes, hit the slides! The 4D theater was worth the extra 5 bucks. The Arcade was really fun and my arm still hurts (stupid skeet ball). We did enjoy the show Motor City was fun. The 80's party was a blast and enjoyed by many. 
 
We did book two CCL excursions on this trip and enjoyed the snuba in Cozumel and the private beach on Mahogany Bay in Roatan. If you are healthy do the snuba it was a blast. 
Even being sick on the last sea day with my sister having to the infirmary (thanks again for the sick person that came on board) we did get to enjoy most of our vacation.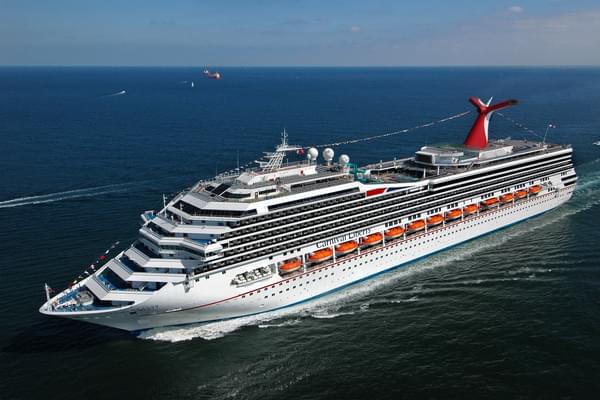 July 2016 - 4 Night Western Caribbean (Galveston Roundtrip) Cruise on Carnival Liberty
High School Reunion Cruse - Class of 1980 something....
Had a great time due to my class reunion and that was great. Most of the ships staff was great and the Cruise Director was really good. Frankie even gave my class a  video shout out. The 80's music trivia was fun and fit in with our reunion theme. 
Diamond Steak House was really good.
Guys was great.
The ship decor was a little old fashion. Grandmothers  looking lamps all over the buffet area. I really was not feeling the look of the ship but that did not stop the fun we had. There were satellite issues that had the TV/WiFi out for a few hours but no biggie. 
We will be back I'm sure.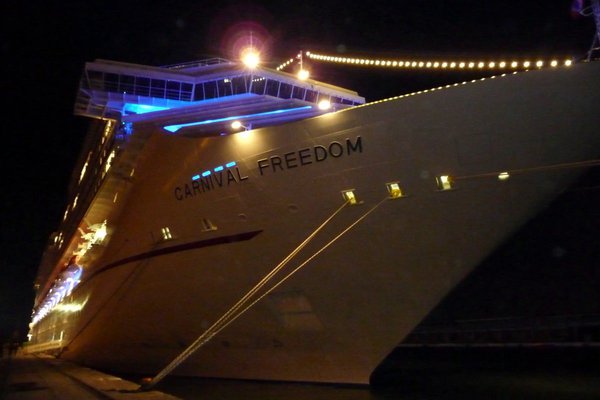 October 2015 - 4 Night Western Caribbean (Galveston Roundtrip) Cruise on Carnival Freedom
First Time on Carnival Freedom
This was our first time on the Carnival Freedom and cruising during Halloween. Would I do it again, yes on both counts. We had fun but there were a couple of things that was off pudding.
The Sun King Steakhouse was so good and worth every penny we paid for it. The main dinning hall on Captain's Night was not. Have never had dry, tasteless duck before. We only ate in the main dinning hall once. (Missed the lobster.)
Was over crowded due to the Zydeco group of over 700 folks so hard to move around some times.
Overall we had a great time (even if the Cowboys lost again.)
 A true fan of Carnival and waiting on being Platinum real soon. LOL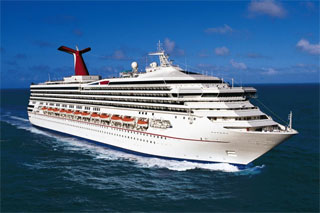 July 2015 - 5 Night Western Caribbean (Galveston Roundtrip) Cruise on Carnival Triumph
Time for some changes
Don't get me wrong we had a great time but it's time for the Triumph to get some additional upgrades.  We didn't book any excursions this trip because we really wanted to be lazy. Hang out at the pool when everyone was off of the ship.  Had a blast with the pool and the waterslide to ourselves. No lines to the bar (YES!!!).
Here are a couple of things that need to be changed on the Carnival Triumph. (This might not happen until she leaves Galveston.)
Bring on the new Wi-Fi package please. 50+ dollars and the Wi-Fi speed was like dealing with old school dial up. Really slow and way over price.
Bring on the new Room Service menu! Continental Breakfast again, Please…
Some changes need to be made soon to the menu for the buffet and main dining hall.
Purchase some new games for the ships library. (Yes, we do play the board games in there sometimes)
I'm sure these changes are coming soon but not soon enough for me.  Like I said we still had a great time! Keep Cruising!
Cabin 9243 and ready for the good time.
Love the duck so I ordered 3 of them.
Pool Time
Cute Towel Animal
Me, Carnival Magic and Carnival Triumph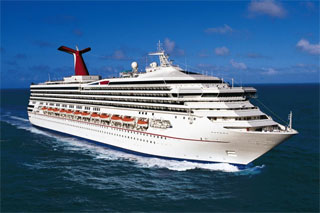 November 2014 - 4 Night Western Caribbean (Galveston Roundtrip) Cruise on Carnival Triumph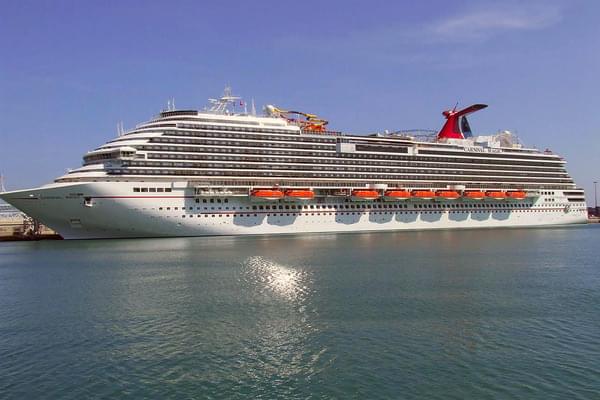 August 2014 - 7 Night Western Caribbean (Galveston Roundtrip) Cruise on Carnival Magic
Almost perfect cruise
Overall this was a fun cruise and I don't have much to complain about. We enjoyed Cozumel, and Grand Cayman as usual. Jamaica we had a couple of issues but still had fun. The Magic was lovely as always with plenty to do and see. (No, I did not do the sky rope walk this time. Never again! LOL!)
Only true issues:  We did not see our cabin Stewart for the first two days. The food in the main dining area was good but not the best.
Happy with: The Steak House "Cowboy Steak" was the best and so worth the extra money. Seaside grill was so good and the Italian restraint was great. Really good show of illusion. (fireworks on a ship)
We really did enjoy ourselves. http://cruiseradio.net/episode-carnival-magic-review-passport-questions/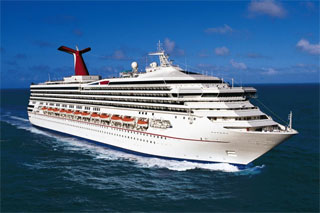 November 2013 - 4 Night Western Caribbean (Galveston roundtrip) Cruise on Carnival Triumph
First things first....Guy's Burgers are so worth it!
To start off with Guy's Burger is so worth it!
This was the first time I've been on the Triumph since the power shut down early this year. We really did enjoy the changes to the lido deck.  Adding the Guy's Burgers and the Iguana Bar was a great idea.  Moving the hot tubs away from the pool was a good idea as well. Thank you Carnival for adding a real sports bar! I was packed so I could not watch the Texans lose again but that was okay.
The rest of the ship looks the same included the old school televisions.  (Where are the flat screens people?) The Ocean View was just perfect for us so we can't complain about that. Well except for the TV.
We had a really good time and ate maybe one to many Guy's burgers.  If you get a chance to do Cozumel's Mr. Sanchos Beach All Inclusive Day Pass, do it. So much fun at Mr. Sanchos…..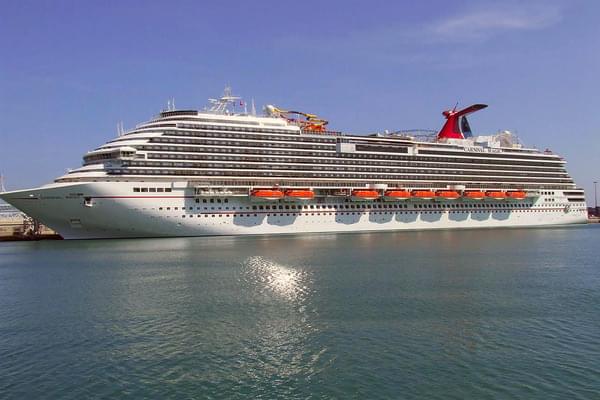 August 2013 - 7 Night Western Caribbean (Galveston roundtrip) Cruise on Carnival Magic
Carnival Magic had the "WOW" factor.
The Carnival Magic did hit us with the "WOW" factor as soon as we boarded her. Plenty of pools, hot tubs and even a place for adults only. Two large and fast slides that were fun to do. The Skyline walk (Never Again! I just prayed that I would not fall and crush the children below.) is not for the faint of heart. The rooms were clean and ready with our luggage in them as soon as we were on board. Thanks to Faster To The Fun package. We lived on deck five for the following : Red Frog Pub (coconut shrimp), casino, hot tubs, shopping and the coffee. The Steak House was great along with more karaoke then we could stand. The Magic was a big ship but we missed the of the smaller ships like the Triumph. Our cabin steward knew our faces and our dinner times but not our names. My sister never did meet her cabin steward for about 3 days into the cruise. I understand why, because there are just too many cabins to clean and people to remember. Over all we had a great time on the Magic and will board her again in the future.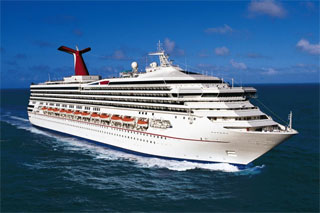 December 2012 - 5 Night Western Caribbean (Galveston roundtrip) Cruise on Carnival Triumph
Carnival's Faster To The Fun (FTTF) is worth it....
Carnival has the new Faster To The Fun (FTTF) program on the Triumph now, so we tried it out for the first time. We did get to board like the VIP folks and was in our cabin at around noon. The only hiccup was our bags were hours late and one was torn. (My sister was madder then a wet hen.) Guess services did jump right in and refunded the cost of the FTTF. On top of that we were still able to enjoy the perks. We will use this program again on our next cruise. Did this stop our fun....NO!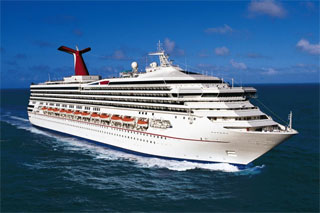 August 2012 - 4 Night Western Caribbean (Galveston roundtrip) Cruise on Carnival Triumph
Invasion of Lime Green
We were part of a very large group of family and friends. All of us were dressed in lime green shirts. This was a short cruise for us but we enjoyed it anyway. The 70's night was something special. One of the nights at the London Room the service was not up to par, but when we did get our food it was great. If you stomach can take it ride the Twister to Isla Pasion island. It was a blast!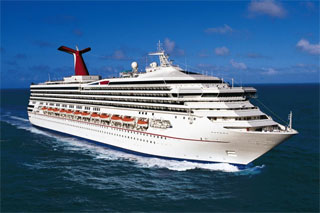 December 2011 - 5 Night Western Caribbean (Galveston roundtrip) Cruise on Carnival Triumph
Great Mother and Daughter Trip
This was the first time Lady Austin and myself took a cruise by ourselves. This was also I first cruise in the winter so it was a little different for us. No shorts or tank tops when we departed from Galveston. First time I ever seen a empty pool. (It's cold folks! The ship rocks like no ones business.) Great food and all I have to say is Chocolate Melting Cake! We were able to spend some quality time together on this cruise that we will remember for a lifetime. If you get a chance to go to the Dzibilchaltun Ruins in Progreso do it. You can walk around and on the ruins. Also the ride is not as long as the other sites.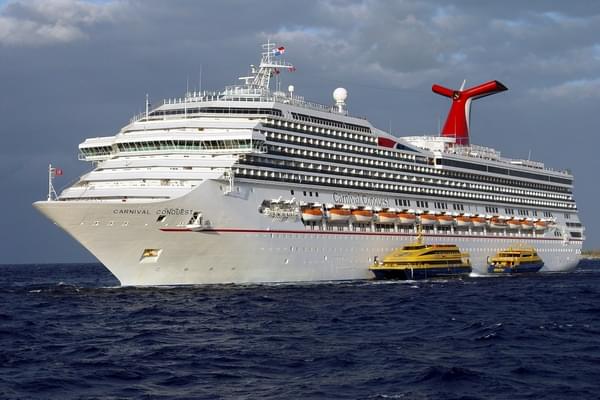 July 2011 - 7 Night Eastern Caribbean (Galveston roundtrip) Cruise on Carnival Conquest
Even with savings some really dehydrated refugee we still had a great time.
Yes, the Conquest had to slide over and pick up some really bad off refugees. Once the Coast Guard picked them up we were back on our way. I love the Conquest even if she did not have the best interior. We enjoyed the food and all of our excursions. My sister was seeing pirates everywhere. No more Pirates of the Caribbean for her before we go on a cruise. LOL! Most of all we just enjoyed being at sea with family. Having a cabin over the karaoke bar was not great, but the music was over by midnight.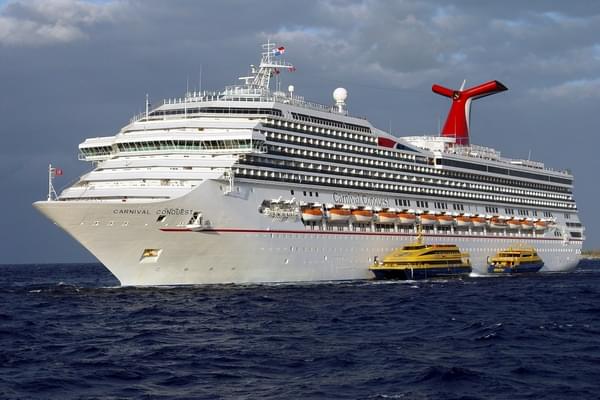 August 2010 - 7 Night Eastern Caribbean (Galveston roundtrip) Cruise on Carnival Conquest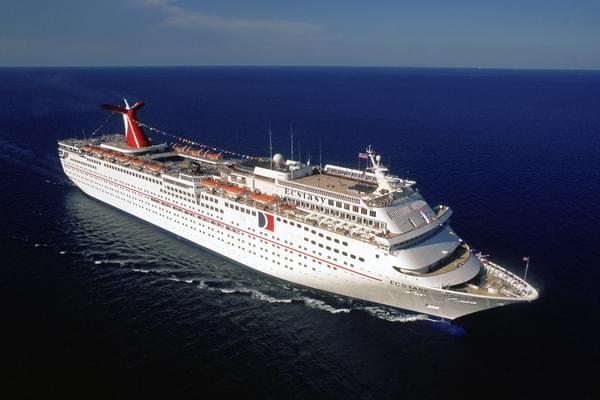 July 2009 - 5 Night Western Caribbean (Galveston roundtrip) Cruise on Carnival Ecstasy
My First Cruise - Ecstasy
This was our first cruise ever and we fell in love. Back in 2009 the Carnival Ecstasy came out of Galveston Texas. With eyes open and hearts a racing we were ready for a good time. This is not a big ship but the crews really did make you feel like family. Plus having Chocolate Melting Cake at midnight was the best. The cruise directer at that time was just so funny and so much fun. This little ship is the reason we are hooked on cruising today! Keep Cruising Folks!
Cruise Tips