December 2013 - Liberty of the Seas to Caribbean - Western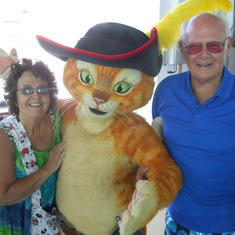 We celebrated our first anniversary with Royal Caribbean in January, 2013 and were so pleased with the entire adventure that we promised our selves we would try to do it every year. So when we recieved a notice of a good price break on short notice, we went for it and celebrated a month early! In our 70's now, we hope to be cruising for many years together. We love the sea time, the stops, the entertainment and of course, the food.
The service in all areas was superb. I can not thank everyone enough for making our big day so perfect. We were treated like we were important and we felt like we were. We shall return!
Gloria and James