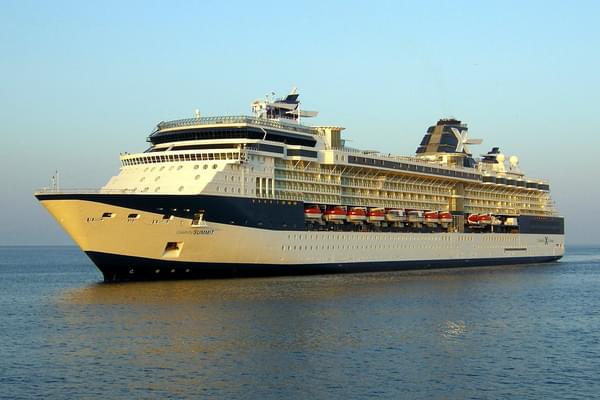 May 2015 - 7 Night Bermuda (Cape Liberty Roundtrip) Cruise on Celebrity Summit
A Very Enjoyable Experience
My husband travelled to Bermuda on May 24th on the Summit. Check- in was so easy and quick. Our room was in the same section as last year's and we were very happy with our selection once again.  We chose an oceanview room on deck 3 and it was in a great location, nicely appointed and immaculately clean throughout our cruise.Public areas were very clean and I must mention that the  public bathrooms were spotlessly clean at all times.Everyone working on the ship was so friendly and helpful and went out of their way to accommodate us. We ate at the breakfast buffet on deck 10 every day and it was good but I never found a place to get a fried or pouched egg, which I would have preferred. Lunch on deck 10 was just okay and certain stations would close down during lunch hours ahead of time.which didn't make sense.We've been on other cruises and the selections were much better. All of the dinners in the dining room were absolutely excellent with wonderful menus every evening. Entertainment was very good but we missed the live bands at poolside.  Why were they eliminated especially on the first sail day?  Overall we had a wonderful time but I'd like to make a suggestion.  It would be nice to change the ship to one of your others every couple of years so that repeat travelers  like us can have the experience of sailing on one of your other ships from Bayonne, New Jersey, 
I  do have three major complaints which I would like to express.
1.  This trip was to celebrate our 44th wedding anniversary and we were told that something special would be done but it was never acknowledged and we were disappointed.
2.  My husband and I are both on gluten free diets for health reasons and received a phone call at home that we would be receiving a special needs form to fill out and fax back to you which we did.  The only bread we had was sliced packaged bread.  This was perfectly fine for breakfast, we did without it at lunch, but  it was absolutely ridiculous at dinnertime.  Packaged sliced bread every night while everyone else enjoyed freshly baked delicious breads! One night we were brought sliced raisin bread.  Sliced raisin bread is not good with escargot!  Yuck!.  We've traveled to many places where freshly baked gluten free breads which were delicious were served every evening with dinner. I think you need to consider doing this as well.
3.  It was really a major challenge every day  to find two lounge chairs around the pool area.  People put towels down to reserve them at ungodly hours  and don't come around for many hours to use them.  This is very unfair and inconsiderate. I would like to suggest that you try our experience which  has has been the policy at many Caribbean  resorts we've vacationed at. If a person doesn't use the chair within a half hour or so, the staff  removes the towels and make these chairs available to other guests. 
If it weren't for these issues, I would have given this cruise a 5 star review. However, we plan to do it again next year and hope tofind some improvements.