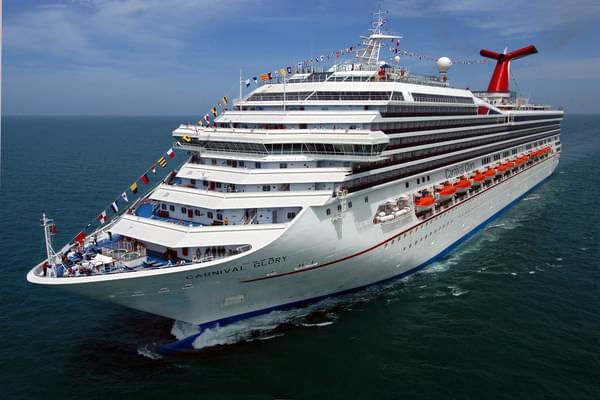 October 2015 - 7 Night Eastern Caribbean (Miami Roundtrip) Cruise on Carnival Glory
Maybe we expected more....
This was our fourth Carnival Cruise in two years and our first on the Glory. We were very excited because we met our Son and his family in Florida to travel together.  The cruise itself was good and we had fun due to the fact we were with our family.
Mike the Cruise Director was amazing and knew people and we are convinced he never slept!  Our dining staff (Wida and Widana and Rudon) were wonderful and went out of their way to serve our every need.  They were especially kind to our grandchildren.
Saying that; our experience was nothing near the other cruises we have had on Carnival. Many disappointing things happened like not getting any notice of an itinerary change of not being able to go to Half Moon Cay because of the hurricane, our only notice was from other passengers; it was our second time not being able to go on the island. The embarkment was delayed without any information given for why it was, our room not being cleaned one evening and Housekeeping was put out with us when we called for towels. Our excursion on Grand Turk was very disappointing and nothing like the excursion desk described to us, our shower was cold all week, we complained but nothing happened and several other things; even the timing of the entertainment, in the past you are able to go to things at 7:00 PM if you have the late dining.  On the Glory everything happens at 8:00 or 9:00 and if you have late dining you miss it, with the exception of the 10:00 show that is too late for the kids.
We will definitely go on more cruises, we are fans.  Maybe we just expected more because of our past experiences.