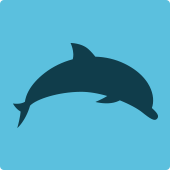 No cruises added
Cruise Tips
Missed port due to high sea.
Hlhluwe Game Reserve. Nice day safari.
We went to Io World Class Inkwenwezi Game Reserve. Since the ship arrived quite late, our expensive trip was rushed and shortened appreciably. Also, the safari staff was rude to and separated some guests from enjoying the experience together as they had planned.
Great port. Good excursion to Table Mt.
Never made it there due to tender restrictions and weather.
Interesting place. Dolphin and Seal cruise was good, but Swakopmind Sightseeing was so so. Guide spent our time visiting what looked like a thrift shop instead of GIVING us the required TIME at more interesting sites or attractions. The Krystal Gallery was supposed to be included when we booked the tour, but not when we took it. Went on our own and had to pay to enter.
Durban city tour in rain was not terrific. Also in traffic. Valley of the thousand Hills interesting, but too staged.
We docked, but were not allowed to disembark, due to issues with immigration machines. A waste of a day. No good activities on ship to offset problem.
Nautica
Be aware that the weather can be horrible. We missed 4 planned excursions due to not making it to ports or being allowed into Mozambique.