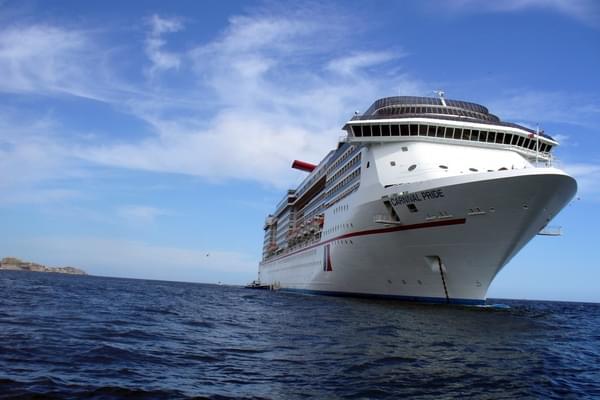 Carnival Pride
Sail Date: April 05, 2015
My First Crusie and It was Awesome!
I had the best time on this trip. It was much more relaxing than taking a trip on and airplane and dealing with the airport stuff. From booking it on
with Robert to the staff about ship was fantastic! The room was comfortable and the food was very good. The shows and events on board were loads of fun. The excursions off the ship were fun and the ship has the routine down pat for loading and unloading passengers at the different ports. Little to no lines. It goes pretty quickly. The wait staff and room stewards were fantastic. The room steward came in 2-3 times a day straightening our room and cleaning the bathroom. All around the ship there were hand sanitizer stations as well as several bathrooms. We were well taken care of. I would definitely go again. Already thinking about it. Bring bottled water with you on board. It will save you money. They do have good drinking water on the ship on the Lido Deck and in the Dinning Room.