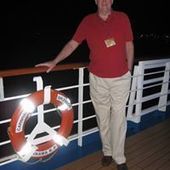 Popdog
Gardner, Mass
Joined 02/2015
Retired...Enough said. Cruising just gives me the chance to get away and see someplace new (the ship) We put it this way: Put me on a ship, sail it out off the sight of land, drop the anchor and leave me there for however long the cruise.
Upcoming Cruises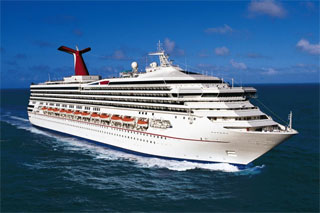 Past Cruises
May 2018 - 7 Night Bermuda (Boston Roundtrip) Cruise on Norwegian Dawn
September 2017 - 7 Night Bermuda (Boston Roundtrip) Cruise on Norwegian Dawn
Just another wonderful cruise
With exception of one issue which had nothing to do with the cruise this was an absolutely wonderful cruise. I have nothing to complain about and no suggestions to improve the experience. The ship was wonderful the crew and staff were wonderful the food was wonderful and Bermuda is as beautiful as ever. We are looking forward to again sailing next year in May and October on the Dawn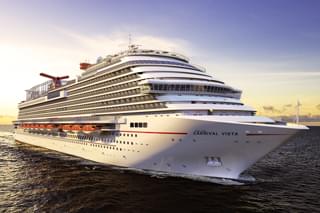 November 2016 - 11 Night Eastern Caribbean Carnival Journeys (New York Roundtrip) Cruise on Carnival Vista
Another Wonderful cruise
     My wife and I traveled from the Boston area by train the day prior to the cruise as is our common practice. With the exception of a train, my wife has a very limited  tolerance for anything moving faster than she can walk.  You don't want to know the process we go through just to get to the train!
     We have never cruised with a group larger than the two of us.  A couple we are close to apparently got tired of looking at all the pictures we take and listening to the wonderful times we have on our cruises.  They asked if we would like companions on one of our cruises.
     I told them about a cruise on a brand new ship we were booking in February 2015 and two days later they booked the Carnival Vista also.  We were very pleased and excited about the new cruise experience we would be having.  Not to hold you in suspense, the four of us had a wonderful time cruising together and look forward to doing it again in the future.
Debarkation: A mess. After a fiasco on a Splendor debarkation in 2013 with only 3000 passenger my biggest fear for this cruise with 4000+ passengers was debarkation.  And thank you Carnival, you have met my expectations.  As suite passengers we have always had VIP Priority Boarding but this time we were mixed in with the Faster To The Fun and Disabled passengers.  Gone was the VIP Lounge and boarding.  As for Diamond and Platinum passengers I don't know possibly they were mixed in with us too.  When I asked about VIP Lounge, I was told there was none for this sailing.
     Also, the effectiveness of Staggered Check-in is questionable.  As suite passengers we had a scheduled check-in of 11-11:30 but "but as Suite Guests can check-in at your connivance " we were told.  I would estimate 1000 to 1500 people in the terminal when we arrived at 11:10. We finally were on board at 12:25 compared to the 20 minutes it took in July on the Carnival Sunshine.
The Ship: Absolutely wonderful.  As with any "New" ship it looked exactly like you would expect... NEW.  It definitely has the wow factor.  We normally take the time at boarding to tour the ship and take lots of pictures but this time as we were traveling with others we did the "Stupid" thing and went right to the Lido Deck.  Unbelievably, we had no problem finding a table to sit and this held true throughout the cruise. We never had a problem finding chairs on deck or Serenity either.  I particularly enjoyed Deck 5, Lanai.  Each venue Library, Cherry on Top, Fahrenheit 555, Red Frog, etc. have dedicated area outside to sit, eat and drink.
     We found the ship easy to navigated and move around with no noticeable crowding.  The one thing I did notice is the long waits for elevators.  When going to the Serenity Deck we took and elevator to Deck 12 and walked up from there (2 Decks...No Deck 13).  There is only 1 elevator that goes to Deck 15 and the wait is eternal.
Stateroom:  We had a Port Side Ocean View Suite.  Carnival apparently decided the Suites are to big and there is no need for a dressing room.  We totally disagree and are very disappointed in their decision.  I heard grumblings that Inside Staterooms are also smaller.  Maybe Carnival got tired of hearing how they had the biggest Staterooms.
     There is a larger flat screen television 42" I think, I didn't measure it. Drawer space is at a premium which we finally were able to deal with. 
Food:  No real complaints about the food other that the Lido seemed to have the same thing every day.  Of course the alternative options Asian and Italian venues are complimentary for lunch and there is Guy's Burger, Pizza, Deli, etc.  The there's the Lobster Shack, etc. which you pay for. You get the idea...plenty of food to enjoy.
As for Guy's Burger's...100% better than what I couldn't eat on the Sunshine in July but still terrible.  I do not like and will not eat Well-Done meat. Unfortunately that is all I could get.  The burgers are taken from the grill and continue cooking in a pan until they are put on a roll to be served.  I asked for one directly from the grill but that was not possible because others would ask for the same thing...Duh maybe that should tell you something.
     We attempted the Sea Day Brunch once and were told there was a hour wait for food, not a table, that you could get right a way but we would have to drink coffee for an hour waiting for food.  I never found out what that was all about.
     We only ate in the Reflections Dining 4 times of the 11 nights but when we did the food was well prepared and served.  I prefer my meat cooked medium so I order medium rare because it always seems to be over cooked.  One night I ordered a meal medium rare and had to send it back because they cooked it EXACTLY THE WAY I ORDERED IT.  I felt so bad I asked if I could talk to the person who prepared it so he/she would know I was not complaining.  I don't think the waiter understood. 
     I like Crème Brule'.  I told my waiter this on night one and each night even when it wasn't on the menu...I had Crème Brule'.  
Staff:  Our room steward and assistant were wonderful as usual.  These people are so much appreciated.  They always make whatever we ask for possible and I'm not going to test them by upping the ante  to see when they fail.
     The wait staff in the ding room were also great.  Again they anticipate our wants and needs and meet them.  Always exceeding my expectations.
     Throughout the ship we were always greeted by efficient workers with smiling faces.
Entertainment:  There never is for want of things to do on this cruise.  We did attend a couple of shows in the Liquid Lounge which were fine.  However we tended to find smaller venues for our entertainment including, Karaoke which we always find fun to watch but never participate,  Comedians, Tom who had been on the Sunshine in July had different material on this cruise but just as good.  Another comedian who shall go nameless was not nearly as good but did have a couple of good ones. 
The Piano Bar has "Sing Along With Ben".  He really gets people involved so don't miss him for a fun time.
Ports/Excursions:  We do not normally take any excursion.  The  one exception this cruise was a Deluxe Lobster & Champaign Cruise.  It was OK with two stops at beaches to swim and have the Lobster (definitely not MAINE Lobster).  I'm not sure it was worth the $119 cost though.
     As for the ports:  Amber Cove canceled due to rough waters and flooding.  This is Carnival's new "Private Island" at the Dominican Republic to which we had been looking forward.
San Juan, P.R.  Stayed on board.
St. Thomas and St. Martin:  Just did some walking around, eating, drinking and shopping local to the ship.  Both were neat and clean and enjoyable.  
Conclusion:  I'm real happy we went on this cruise.  We got to sail a really new Carnival ship and to experience the biggest ship on which we have sailed.  Carnival has done a wonderful job filling all the spaces with things to do, some of which are new even to Carnival.  Even though we were on the ship for 11 nights I'm sure we missed some of the things the ship has to offer.  There are still things to iron out which is OK but I thought most of the bugs would be gone after cruising the Mediterranean for the summer.   I strongly recommend the Carnival Vista for one of you future cruises and look forward to meeting you on board if I can get my wife to Miami for the cruise (reference line 2 of this review. LOL).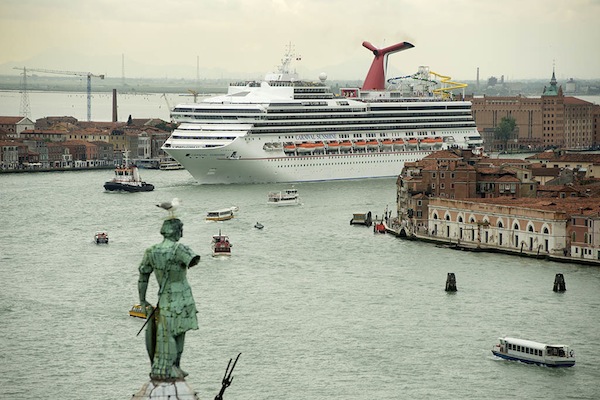 July 2016 - 8 Night Eastern Caribbean (New York Roundtrip) Cruise on Carnival Sunshine
Remember - A cruise is what you make it
We arrived the day before the cruise traveling from Boston area by train.  My wife has a great fear of airplanes, buses, limousines, taxis, etc. Actually anything that moves faster than the horse drawn carriages in Central Park.  But for some unknown reason a train (NOT the Acela though, I made that mistake once) is OK.  Go figure!  Stayed at the Broadway Millennium on W 44th Street and took in the Rockette Summer Spectacular Show at Radio City Music Hall.  Both were great.
Embarkation: Normally on cruises out of New York we arrive at the cruise terminal between 10:30 and 11:00 then sit in the V.I.P. lounge (one of the few suite perks) until boarding begins.  This time, for reasons I won't bore you with, we arrived at 11:30 and were immediately whisked onto the ship.  Loved it.
The Ship:  As is our normal practice once on board, we were off to "get the lay of the land" and take lots of pictures of our home town for the next 8 days.  Not to be disappointed we  the found ship to be easy to navigate, neat, fresh and clean.
Crowding as mentioned in many reviews was not apparent to us except on the open deck on sea days. Maybe we need to get up earlier but we were never able to find two deck chairs together on sea days.
Then it was off to the Lido for that first onboard cruise meal.  Many of the reviews I had read complained about the difficulty finding table space in the Lido.  We NEVER had a problem finding a table. I had mentioned to my wife we may have to eat in the Havana Bar which would not have been a problem but in fact we ate there once out of a desire and it took a while to find an empty table there.
Stateroom: As I mentioned at the start of this review we had a Grand Suite which we
had gotten an upgrade from an Ocean Suite 5 days before the cruise.  I have never been
able to justify the substantial price difference between the two categories and have always simply gone with the Ocean Suite on all our Carnival cruises.  For all intents and purposes, with the exception of priority boarding there are no perks to a suite with Carnival.  We did receive a complimentary Specialty Dinner which foolishly never used and a fresh fruit bowl.  Don't know why but both were deeply appreciated.
As for the suite, it had enough storage space for 6 people even though it was only my wife and I, nice size TV, whirlpool bath, dressing room, etc.  Our Room Steward Kristina and her assistant Gilbert were wonderful.  When Kristina saw us returning to our stateroom she would rush down to open the door for us. They really treated us well and always were quick to neaten up our room.
Food: The food was fine. Great ... No.  Selection was OK.  Great...No. You get the idea.
For Breakfast we ate at the Lido Marketplace with two exceptions when we went for the Sea Day Brunch in the Sunrise Restaurant.  The Lido food while not Hot but was warm enough to melt butter on the pancakes and French Toast as they change it out frequently.
Absolutely no complaints about either place.
For lunch the Asian and Italian restaurants open up (actually they are open for breakfast also for omelets and eggs also).  Also there is Guy's Burgers.  I know everybody raves about the place but the one time (second day of the cruise) I ate there my cheese burger was about as dry and looked like a piece of charcoal.  Took 1 bite, tossed the rest in the trash and got pasta at the Cucina del Capitano and never went back.
As for dinner we had early sitting in the Sunrise Restaurant. We were celebrating my wife's birthday on this cruise.  On the first night our wait staff brought a small cake and sang Happy Birthday to her.  She told them her birthday wasn't until the last night of the cruise so they came over and sang Happy Birthday every night.
The food was fine, the presentation was attractive and the service was efficient.
Staff:  Our room stewards and wait staff were wonderful but that's as far as it goes.  With the exception of the first Formal Night when we had an opportunity to meet the senior officers of the ship, I do not recall seeing an officer during the entire cruise. We enjoy having a picture taken with the Captain.  On prior cruises there has been a ship photographer taking one of those overpriced $20 pictures but not this time. I fortunately had my cell phone with me for the Carnival Hub to take the picture. 
The bartenders didn't seem to want to be there.  On more than one occasion I had to interrupt the talking between themselves or washing glasses to get service.  On day five I could not buy a Coke at a bar.  The common response was "I don't have any".  I went back to my stateroom and ordered 6 Cokes through room service.  On day seven even room service did not have coke or ginger ale.
My wife was not impressed with the people at Guest Services.  Like so much other stuff on this cruise they were efficient and accommodating but made her feel like she was being a bother to them.
Entertainment:  The entertainment was OK.  Missing was the live Reggae music by the pool.  There was a D.J. "spinning discs" but it just isn't the same.  Also the magician was an absolute disaster.  Each illusion seemed to take a lifetime and frequently made no sense. I admire magicians and what they can do but this guy...
The stage shows were performed by some very talented performers however the sets and live music supporting them was no existent. Carnival  has cut back here too.
The Comedians were  all wonderful for the shows we attended and that was numerous.  We however did not see any of the late night adult shows as this is not our kind of humor.
We enjoy listening to the Karaoke but for some unknown reason we missed all of it!  It is always a lot of fun and we have nobody to blame but ourselves.  We must have been having fun elsewhere.
Ports/Excursions:  Due to my wife's fear of moving vehicles mentioned at the start we do not participate in many excursions. 
As for the ports, we absolutely love Half Moon Cay.  This is our sixth visit to here and look forward to going back.  We still talk about our first visit when we swam or rather paid to  "swim with the stingrays". We had no clue and made complete fools of ourselves.  If you ever meet us on a cruise ask to see the pictures. Yes, I carry them with me just to give people a huge chuckle.
We also visit  a bar in Nassau to have a Bahama Mama.  It used to be The Iguana but is now under new ownership with a new name.  It isn't the same so we may have to start a new tradition in Nassau.
We thought about swimming up to the bar at Margaretville at Grand Turk which we had never done on previous visits but opted to stay on the ship instead.
Conclusion:  "A bad cruise day is far better than good work day".  Overall, this was an acceptable cruise, No real complaints and nothing to rave about   It really depends on your expectations and previous experience. 
We have noticed the "cruise experience" is being redefined by the cruise industry.  Gone are the Midnight Buffets, ice & food Sculptures and for all intents and purposes, Formal Nights.  Replaced by amusement park rides, commercialized dining (Guy's Burgers, Johnny Rocket, Ben & Jerry's, etc.) and multiple dining venues.
We did try, and generally succeeded, making this into our kind of cruise.  We will be back with Carnival in November on the Vista.  Maybe things will be different there.
I will recommend the Sunshine and this itinerary with the caveat don't expect to get wowed.
May 2015 - 7 Night Bermuda (Boston Roundtrip) Cruise on Norwegian Dawn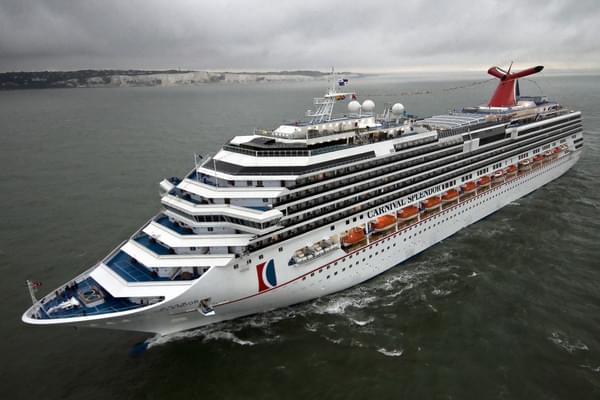 November 2013 - 8 Night Bahamas & Florida (New York roundtrip) Cruise on Carnival Splendor
May 2011 - 8 Night Eastern Caribbean (New York roundtrip) Cruise on Carnival Miracle
September 2007 - 8 Night Exotic Eastern Caribbean (New York roundtrip) Cruise on Carnival Miracle
September 2005 - 7 Night Bahamas & Florida (New York roundtrip) Cruise on Norwegian Dawn
November 2004 - 7 Night Western Caribbean (Port Canaveral roundtrip) Cruise on Zaandam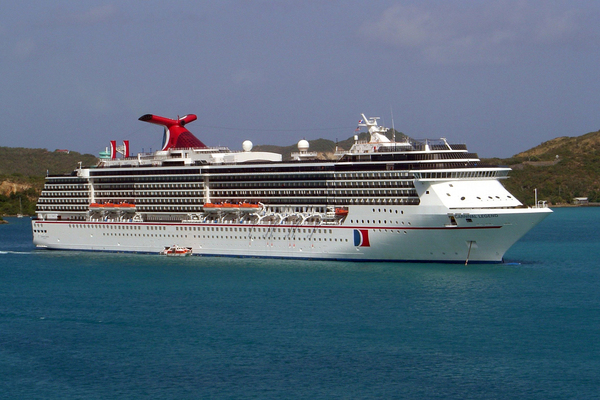 September 2004 - 8 Night Exotic Eastern Caribbean (New York roundtrip) Cruise on Carnival Legend
March 2004 - 7 Night Eastern Caribbean (Ft. Lauderdale roundtrip) Cruise on Zuiderdam
June 1998 - June 07, 1998 Cruise on Norwegian Majesty (RETIRED)
February 1988 - February 15, 1988 Cruise on Dolphin IV (RETIRED)
Cruise Tips
If looking for music shop the Music Shoppe II at the port side market. We heard music in another shop and they went there to find out what it was then spent 35 minutes going through their CD's to find it. Very customer friendly. Just stop in and say "Hi" for us.