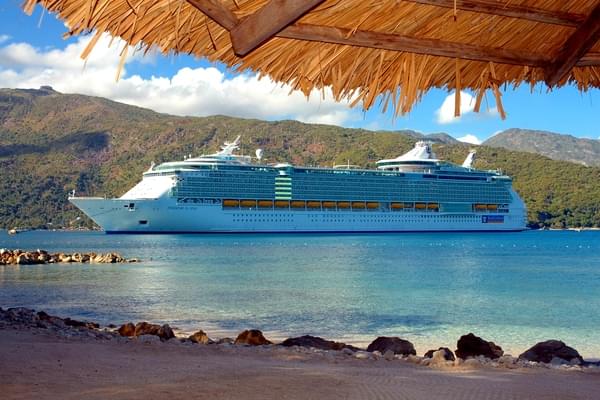 Freedom of the Seas
Sail Date: December 10, 2016
I'm a platinum member of RCCL, and have cruised approximately 20 times with RCCL and other lines.  However, I have to say, that I was a little disappointed in this cruise.  Not entirely, but with a few items. 
First of all, the service and the staff on this ship were great.  They were all extremely helpful and friendly.  The cruise director seemed part comedian, and always a hoot to listen to.  The ship itself was in good shape, and as with all RCCL ships, was beautiful.  My main complaint was the food.  RCCL, in my opinion has always had good food.  However, we had just gotten off a Carnival (Conquest) for another trip with our children before going on this one with my sister and brother-in-law.  I have to say that in comparison, Carnival's food was much better.  I had a sirloin steak one evening on Freedom, and have to say it was the worst steak I've EVER had.  It was almost as if it had been boiled.  It was pale, tough, flavorless, and I ate only a few bites.  They've evidentially never tasted "cake" as all of their desserts were some type of "mousse."  All desserts I would rate about a 3 out of 10.   The dining room menu was mediocre, and the buffet on the Lido deck about the same. 
The ports were nice.  St. Kitts is a very small island, but seemed to be fairly well maintained and very pretty.  We took a tour there, and it was very interesting.  In San Juan, we also went on a tour, but it was raining, and the tour started in the afternoon.  So about 1 hour into it, it was already getting darker, and you couldn't see as much.  We got back to the ship in the dark.  Labadee is great.  What a beautiful island, and with all the amenities, it made it a terrific day.  Be sure to ride the Dragons Tail coaster - a short but very fun ride.  We got the "day pass" for only $10 more.  We've been to St. Maarten many times, and unless you go on an excursion, most of the area is shopping.  We did have a tour scheduled, but it was cancelled because of some protest going on with the island people.
The entertainment in the theater was above average, but not on par with the Carnival production that we had just seen.  It appeared to be more like a high school or college production, not a "Vegas" review.  The other entertainment (i.e. – ice skaters, comedians, etc. again, were not bad, but just mediocre.
I will probably continue to sail with RCCL because I love their ships.  However, on this particular cruise, it was just a little below my expectations.