March 2016 - 7 Night Western Caribbean (Tampa Roundtrip) Cruise on Vision of the Seas
Great to be back on Royal Caribbean!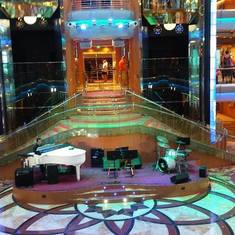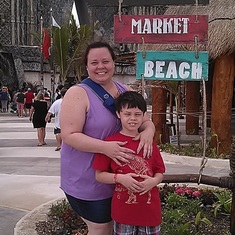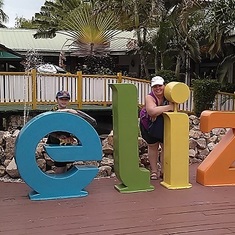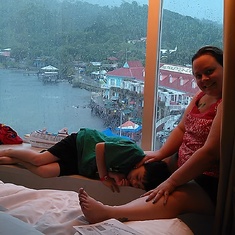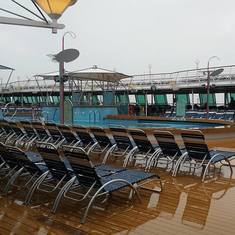 Loved this cruise! Everyone was so friendly. Love that you can buy the soda package online and that the Set & Sail pass had the Coke logo on it, the cups were waiting in our rooms upon arrival and we could start using it immediately. Our cabin, 7082, was bigger then usual with a huge window we could all sit in and look out of (3 of us). When eating in the Windjammer, we had staff come around and ask if we needed anything. They saw the Coke logo on our Set & Sail passes and offered to get us sodas. Staff came around with cookies, cups of ice cream and cups of fruit to hand out - I've never had that happen and I've been on 5 different cruise lines! Even though they weren't our servers at night, the wait staff in the Windjammer got to know us & always took the time to stop by our table to say "hi" and see if we needed anything.
The entertainment was great, although we didn't go see the comedy act because my 9-yr-old grandson doesn't "get it". Loved the show with the people in the cages that came down from the ceiling in the solarium. You could see it from the Solarium or from several different decks - totally different!
Even officers made an effort to talk to my grandson when he would ask questions. He was sure he was speaking to the captain several times and was concerned that he wasn't up "driving the ship". The officers all took the time to explain what their job was and that the captain was busy making sure we arrived at our next destination safely.
I would have given this a 5-star rating except our cabin steward was a bit lazy. I told him on day 1 that I'm diabetic and constantly have a dry mouth so I suck on ice all day long and that was the only thing I really needed to make sure I had every day. We didn't need our beds made up or changed every day and could re-use our towels to "save the waves", but I needed my ice. 4 of the 7 days I had to track him down for ice, we had 3 towel animals (the people who ate with us in the dining room had a new one every night) we were told we would have our Platinum pins on day one. My daughter asked about it on day 6 and he finally brought them to us, he just wasn't attentive.
I would highly recommend this cruise! Oh, and don't forget to pack rain poncho's and/or umbrella's - it rained or sprinkled in Honduras and Belize.