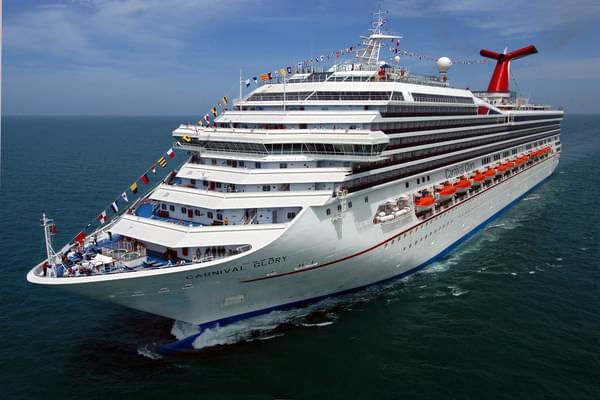 Carnival Glory
Sail Date: January 19, 2014
This was our fourth cruise, second on Carnival, and first with friends. The ship, the amnities, and the service all exceeded my expectations. A lovely ship, and a great time. We definitely recommend this ship and its itinerary without hesitation.
The only (minor) disappointments were on the entertainment side and the food side. Past cruises featured more of the large-production numbers with dancers, live music, and singing. We saw repeats mid-way through the trip, and as a result, fewer big shows. While two of the shows used "canned music" and we prefer live music, the LED graphics and special effects in the Amber Theatre wre terrific. The production values, complexity, audio clarity and quality, and raw talent on display were all very high. We just wanted more.
The food was mostly very good. The ship had just converted to the "American" menu. We went to the "anytime" dinner seatings in the "Gold" restaurant. Most of the foods were tasty, well prepared, and servings were generous. Perhaps because we were on the "anytime" schedule, the wait to be served a particular course (usually dessert) was occasionally excessive. The long wait was definitely the exception than the rule.
The "Chocolate Buffet" was definitely a disappointment. It was in the afternoon (not midnight, thank goodness) and only a couple of items were "do not miss." My wife is a "chocoholic," and not impressed with many of the choices. They were pretty bland, but don't miss the "Chocolate Melting Cake," which is on the daily dessert menu. It's WONDERFUL!
We did two excursions -- "Cave Tubing in Belize," and "The Dolphin Experience and Sting Ray City." Each is a "do-not-miss" activity. We experimented and booked the Cave Tuning on shore after we landed, and wound up paying the same as the Carnival-backed version that came with lunch. Ours had no lunch. Both activities were highlights of the trip.
In the end, we hated to leave. An excellent cruise all around!