April 2016 - 3 Night Bahamas (Port Canaveral Roundtrip) Cruise on Enchantment of the Seas
Amazing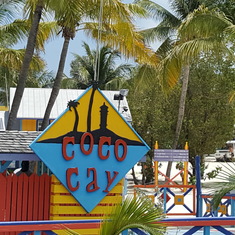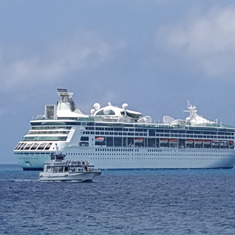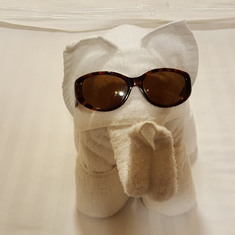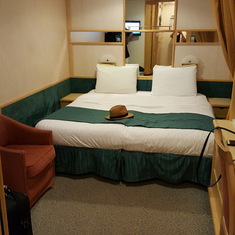 This was mine and my wife's first cruise and it by far exceeded all expectations. It was simply put, phenomenal! The crew was first class, the food was delicious and service was impeccable. We will certainly return. Matter of fact, we are booked on Brilliance of the Seas out of Tampa in November for 5 nights. After cruising on RC it's truly going to be very hard trying any other ship...which is why we won't! You have just made passengers for life!! I would not end this review without mentioning your stellar employees, and they are:
Julius C at the My Fair Lady my time dinning room...wow!! It's as though we have been friends since birth lol. Such a gem!!
Thomas (Tomas) our stateroom attendant....VERY attentive and sooo nice....not a morning or afternoon went by on our way back to our room that he didn't greet us with a warm and great smile!!! Truly the best ever!! Room was always spotless so at the end of a tiring day, it was truly the best to be able to come back to a cool and surgically clean r!
Fen Zhou- a pure sweetheart that was working in Park Cafe as a busser and sometimes salad preparer, she has the most sweetest personality andisorder infectious smile of anyone I came across. Always smiling and bless her, she works so hard it shows in how clean the tables and Cafe area were!!
I'm sure we ran into others that were fabulous but these 3 totally stood out.
One area however that stood out for wrong reasons is.Guest Services. The ladies there had attitudes that were very unprofessional. One was fromy Portugal and the other from Costa Rica. She actually was ok just clueless when needing to respond to guest clues.
This review is wordy I know, but I also work in the service industry for a major hotel chain and one of the largest hotels in the world for that chain, I know amazing service when I see it and to be honest, it is very hard to please us because we are used to providing the finest service because I give it daily. So having came across Fen, Julius and Tomas .... it makes me appreciate the service we all provide daily and it let me feel the way I make my customers feel. I know now why we have so many repeat customers in our hotel and it's also why you now have a repeat customer for life on your ships!
Service is not optional in this industry. Thank you for an amazing time!!! Please work on Guest Service attitudes. Assist them in recognizing the word SERVICE in their titles and bring them back to the basics of hosting.
Thank you for your time!!