August 2014 - Carnival Glory to Caribbean - Eastern
"7 Day Westerb Caribbean"
7 Day Western Caribbean (Cozumel, Costa Maya, Belize, Roatan)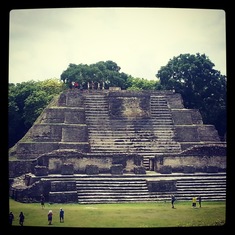 This was my first Carnival Cruise and it definetly lived up to expectation. I really enjoyed the ports, with the modest exception of Costa Maya since it rained the day we were in port. The entertainment was fair, although some nights the main theatre repeated the same shows from earlier in the week. The crew was great and the cruise director (one of the youngest in the company) was wonderful. The pool was small and loud which was expected but the adult pool offered little escape since it was often filled with even louder drunken patrons who would often take off articles of clothing as their BAC increased (not a pretty site.) The food service was very good, defintley take advantage of the sandwich window which is open late at night. They would make almost anything you wanted into a sandwich, a late night snack lover's dream.