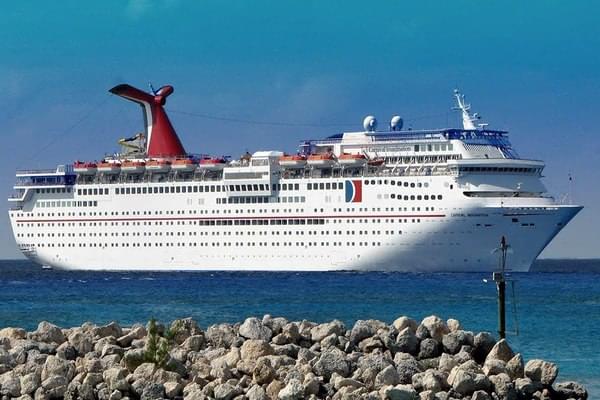 November 2015 - 4 Night Catalina & Baja Mexico (Los Angeles Roundtrip) Cruise on Carnival Imagination
Disappointed
Unless you like standing in line, this is probably not a good option for vacation. At times, because of the lines, we felt like we were at Disneyland.  Other ship goers were rude, pushed ahead, cut, and showed the uglier sides of themselves.

The food was not good.  It was mostly like cafeteria food at most of the locations. The food stations designs looked similar to food courts in shopping malls but ended up tasting like school lunch.  The length of the lines grew in proportion to how good the food was at whatever location at the time, because everyone would want to eat there -- causing more rudeness and wait times. It was frustrating waiting in these types of lines, only to be able to obtain food that we ended up not enjoying once we finally were able to try it.  The sit-down dining areas were better, but the food quality was still subpar - more like Denny's on a bad night.  The dining areas looked great, but the food did not match the aesthetics.  It was all about the show and presentation, not about good tasting food in our opinion.
We decided our trip was summed up metaphorically by our stateroom window view: our expectation of a gorgeous view irritated by an uncleaned window - the long streaking lines, upon lines, upon lines.

We still had a great time mind you, but we can have a great time in bad situations (even in line at the DMV), because we don't let things like this get us down.  They asked for our honest review of their services though - so here there you have it.