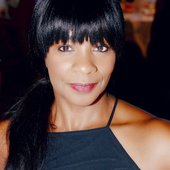 Upcoming Cruises
Past Cruises
August 2018 - 8 Night Eastern Caribbean (New York Roundtrip) Cruise on Carnival Horizon
August 2017 - 8 Night Southern Caribbean (Port Canaveral Roundtrip) Cruise on Carnival Magic
August 2016 - 7 Night Western Caribbean (Port Canaveral Roundtrip) Cruise on Carnival Magic
August 2015 - 7 Night Eastern Caribbean (Port Canaveral Roundtrip) Cruise on Carnival Valor
Cruise Tips
Grand Turk
I've been to GT several times and at this point I'm over it. Two big ships in port which equates to about 8000 ppl. Best part was I had a poolside cabana away from all the ratchedness. Folks eating in the pool and the brown water at the beach was gross. My kids did underwater scuba which they enjoyed. Next time I'll do an excursion.
We did a tour with one of the locals. Lots of fun, but San Juan is hot as hell. After the tour, the guide took my adult children Jet skiing. They had a blast
Amber Cove (Puerto Plata), Dominican Republic
We did the Ultimate Amazing Adventure with Lunch which we booked through Carnival. Best excursion we've ever been on. Our Tour Guide David was a hoot!! I would highly recommend this excursion if you're looking for things to do at this port.