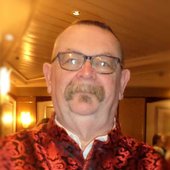 MrBill
Kingston, TN
Joined 02/2014
Save your Fork...There's Pie.
Upcoming Cruises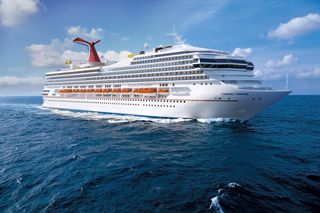 Past Cruises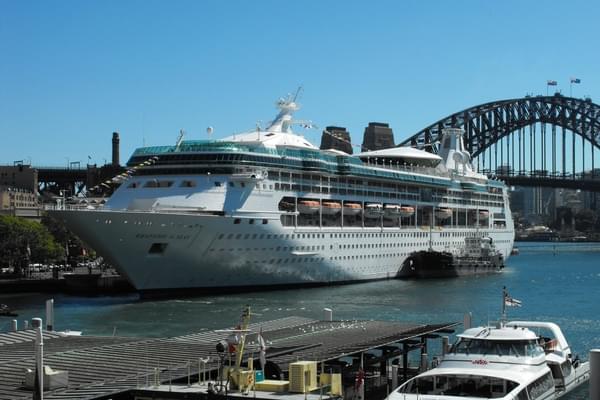 December 2018 - 7 Night Western Caribbean (Tampa Roundtrip) Cruise on Rhapsody of the Seas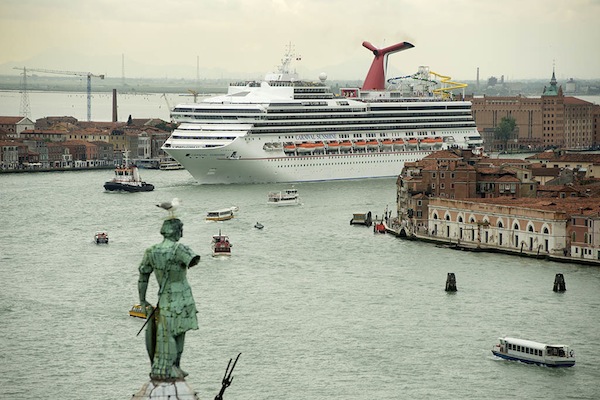 February 2018 - 5 Night Eastern Caribbean (Port Canaveral Roundtrip) Cruise on Carnival Sunshine
Carnival Sunshine WOW!
Carnival Sunshine was a great ship. We enjoyed everything except the excessive smoke billowing out of the casino into the Atrium. Ventilation was lacking in that area of the ship.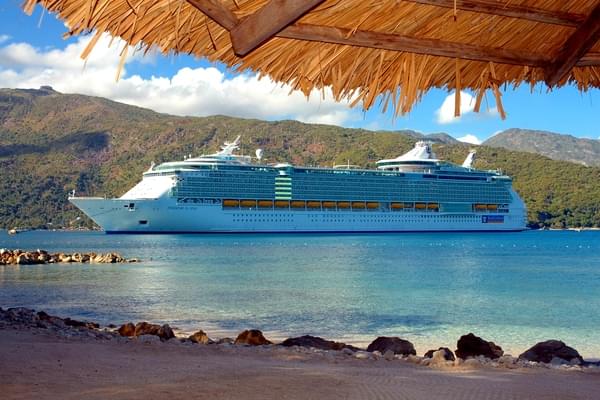 January 2017 - 8 Night Eastern Caribbean (Ft. Lauderdale Roundtrip) Cruise on Freedom of the Seas
What a wonderful trip!!
We were so happy to experience the rapid boarding procedures.  RCL really has a handle on this!  
Our Cabin 2340 (video here   https://www.youtube.com/watch?v=yaZyNBkDncM&t=42s  ) was a conveniently located cabin very near the dining rooms and the elevators.  Plenty of room for two scooters but I did have an issue without any electrical outlets by the bed for our two  CPAP machines.  ANY handicap room needs electrical bedside.  Our Cabin Attendant supplied us with distilled water and a nice extension cord but it had to lay across the cabin during the night which was a tripping hazard for some people.   Cabin was very neat, clean and tidy all the time.  Excellent attention to our needs since we had to call maintenance twice re: toilet flushing issues.  As of Sunday morning, the toilet still was not flushing correctly.   Unfortunately, the next guests to arrive that day will have the same issue.    
We bought a three night upcharge restaurant package.  I bought the package in August and was charged $70PP.   Late November, I discovered our package had been cancelled with a refund to my credit card.   I called RCL and they apologized for the cancellation but were happy to rebook my choice.   Guess what...they price was raised to $75PP which wasn't a big deal...it was the principle.  
First night we chose Sabor for our upcharge dining choice.   The food was very good...but I don't believe it really should be an upcharge restaurant.   Any suggestion of a Mexican/Spanish restaurant was completely void in the interior design and decor.   This looked like they could have taken down the "Sabor" signage and open a French restaurant the next night.  Also, I found Giovanni's restaurant lacking in any kind of Italian decor.   
MDR food was very good....with a few minor objections that don't deserve mentioning. The bakery staff were exceptional with their wonderful selections including breads, rolls and other sweet treats.   All was enjoyable including the MDR breakfast and lunches that were served.  Beverage service was very prompt.    It wasn't until Wednesday that I stumbled across Johnny Rockets which has a $6.95PP service charge.  Frankly, I don't know why there should be an upcharge for a mediocre land based fast food operation.   
Giovanni's and Chops went out of their way to provide an excellent dining  experience.  Maryland Crab Ravioli is not to missed in Giovanni...and our perfectly prepared Filet Mignon at Chops was unbelievably flavorful and tender.  Both restaurants deserve two thumbs up with food quality, service and attention to fine dining details.  
We downloaded the new Mobile Passport app to our phones and that really is wonderful feature....we were walking thru with ease in spite of the 3500+ passengers debarking.  
I will choose RCL again.....since this was a 99% successful trip.  I would highly suggest sailing after the first of the year....lower prices and children are back in school.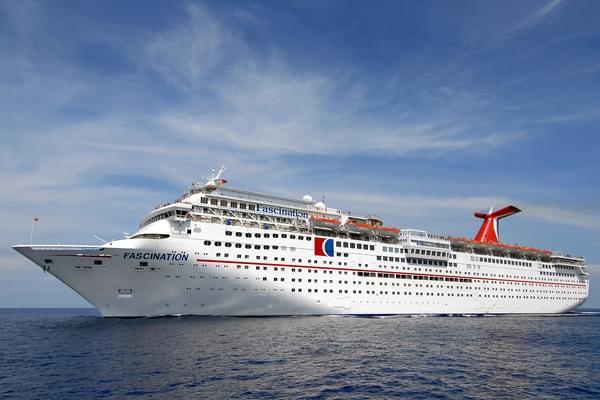 January 2015 - 5 Night Bahamas (Jacksonville Roundtrip) Cruise on Carnival Fascination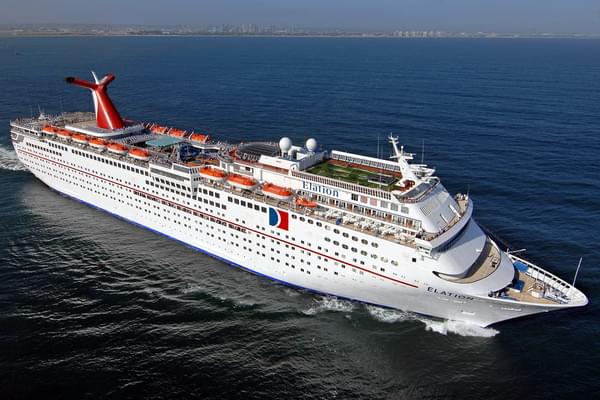 December 2014 - 5 Night Western Caribbean (New Orleans Roundtrip) Cruise on Carnival Elation
Our Frist from NOLA
Let's start with the good.....embarkation was smooth...nicely controlled.  Our room was on the Riviera deck...clean, tidy and our steward kept things in tip top condition.  Food was very good...lots of choices to please.  I did like the option of up purchasing in the Main Dining Room since there wasn't a Steakhouse aboard.   My upcharge choice was the whole lobster perfectly prepared and in addition I ordered the flank steak at no charge for my surf 'n turf selection of the evening.  I would also recommend the up charge New York Strip...nicely done.  And on the the not so good features.   The Serenity Deck obviously was a retro fit.  There wasn't a bar even close...not good planning.  The Anytime Dining seating was a total debacle.   We have sailed many times with Anytime and never had an issue.   This trip was miserable.  We would approach the Hostess station and would be handed a "pager".   Our average wait time was 30 minutes and up to an hour.   We weren't the only ones complaining...there was a line of guests that really were mad.....and the poor hostess stand knew they would rather be somewhere else than facing the "angry crowd".   The Dining Room sent us complimentary Chocolate Strawberries after we returned to the room....a nice gesture with an apology of the situation.  
But to make EVERYTHING even better....Elena, our Bartender in the Great Gatsby served the perfect Martini every evening...she was such a treat....just the sweetest.    
Although the ship was in need of cosmetic updating, the Carnival Value exceeds....would definitely sail again on the Elation.    I hope Carnival will continue the Shareholder OBC's in the future.  Owning CCL does have perks.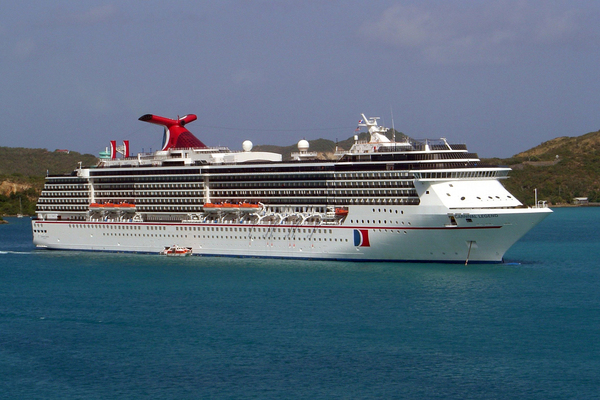 May 2014 - 7 Night Exotic Western Caribbean (Tampa Roundtrip) Cruise on Carnival Legend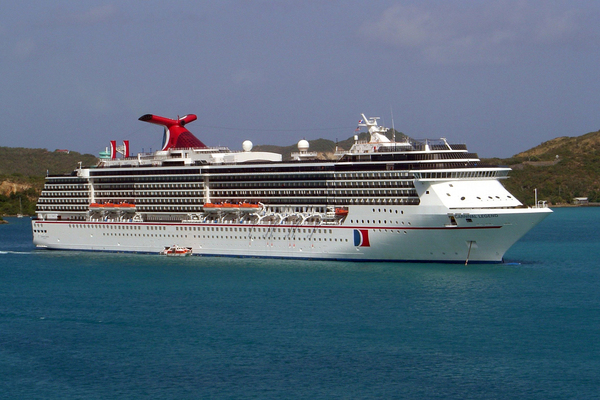 February 2013 - 7 Night Exotic Western Caribbean (Tampa roundtrip) Cruise on Carnival Legend
February 2012 - 6 Night Bahamas (Charleston roundtrip) Cruise on Carnival Fantasy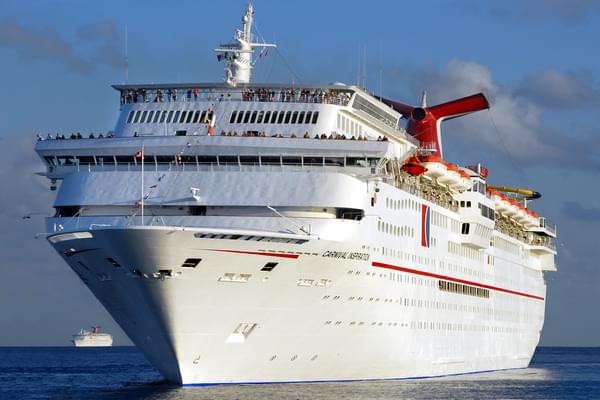 December 2010 - 4 Night Western Caribbean (Tampa roundtrip) Cruise on Carnival Inspiration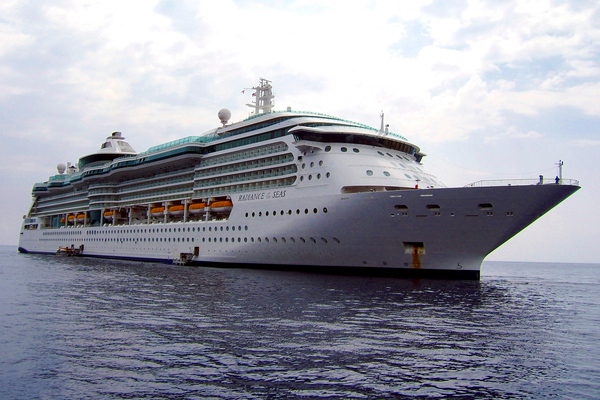 October 2004 - 8 days on Radiance of the Seas
Cruise Tips
Spent afternoon at Jimmy Buffett's Margaritaville...nice facilities. We did take a taxi to Cockburn but is was quite sad how much damage still is visible from the summer hurricanes.
Amber Cove (Puerto Plata), Dominican Republic
Port was friendly. We did a self guided tour with a taxi driver who took us to Casa Colonial Hotel for lunch....waited for us while we dined and then continued our island tour. We could stop where we wanted for as long as we desired. Definitely the way we will tour again since we were not hauled around like cattle on a bus.