February 2016 - 7 Night Western Caribbean (Ft. Lauderdale Roundtrip) Cruise on Oasis of the Seas
Screwed over at Fifty & again at Sixty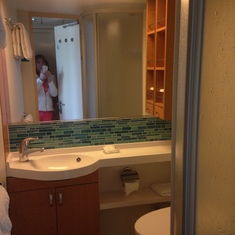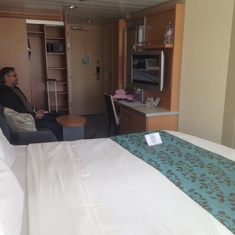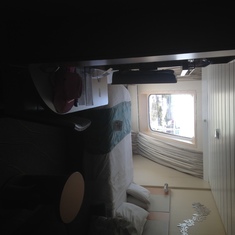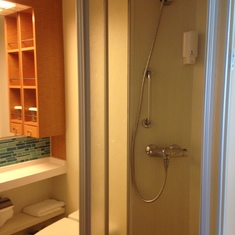 The Oasis of the Seas is a Majestic Ship, absolutely worth seeing. However Royal Caribbean has lost touch with the Guests that pay the way.. We booked to celebrate My very Special Leap Year 60th Birthday.
booking agent knew this.. Royal Caribbean appeared to have no knowledge of it.. We met with the Captain & Crew, we mentioned where we were from and why we were on board.. was asked Our Cabin Number, one of his officers in charge of events said nothing planned for Leap Year Day and would bring that up at the meeting in the morning, Hubby asked where he needed to go ask to buy a b day cake for Me, she told him no worries whats Your Cabin Number, Your looking at who You need to see and we will take care of everything for You.. Cake, Decorations. etc.. she told Us I was the only guest Birthday for Leap Year. This officer was the only Female on the stairway at the Aqua Theatre she was introduced by the Captain as being from Canada. We Went to supper Sunday night at 5:30 was shifted to another dining room after and hours & half wait in line.. We asked the Maitre D how they would find Me for My Celebration tomorrow night, He took the Cabin Number and said don't worry we will take care of it.. Next night supper , Hubby asks at reception to the dining room is everything set up for My wife's b day, he said whats Your cabin number then checked and said nothing in the system regarding that. So we ordered and ate supper was offered the dessert menu we declined saying just the birthday cake would suffice and Hubby said he would share My cake with Me, after a very long wait three waiters come out and present Me with a 1/2 inch high x 2 inch long x 1 inch wide of their menu chocolate sensation square with a candle in it.. it was horrid same taste as a teaspoon of raw cocoa out of the tin..
10 Years ago We booked on the Royal Caribbean Mariner of the Seas and the exact same issues only this time after being forgotten it was a small slice of banana cream pie with a candle.. Sad Sad Birthday Celebration and yet others were receiving B Day Cakes, Wine, Fruit Baskets & Treats, it was reported to the front desk and We removed the Automatic Tipping from Our Account (which can be done by the way) We chose to tip those that served us well.. Royal Caribbean has gotten so big they don't give a damn about the Guests unlike other lines, been on 7 Cruises last time on Royal for sure..