July 2013 - Amsterdam to Alaska - Inside Passage
"Traveled with friends. Service deteriorated as cruise progressed."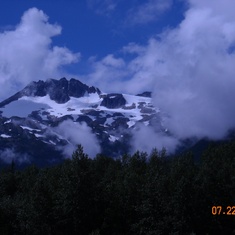 Let me start by saying that this was the most amazing sightseeing cruise ever. The scenery was beyond description. I wish I could say the same about the ship. This felt as a companion said, "Like a faded grand hotel". This ship is due for refurbishment. It had, however, an elegant feel, and I like that. We had the dine when we want option and always dined with just our party of four. Service declined as the cruise progressed. By the last night, I had to ask the waiter if he would take coffee orders. This was after dessert had been delivered. He said, " well okay, waddaya want?" The wine steward was inattentive throughout. I doubt I will ever use this line again.