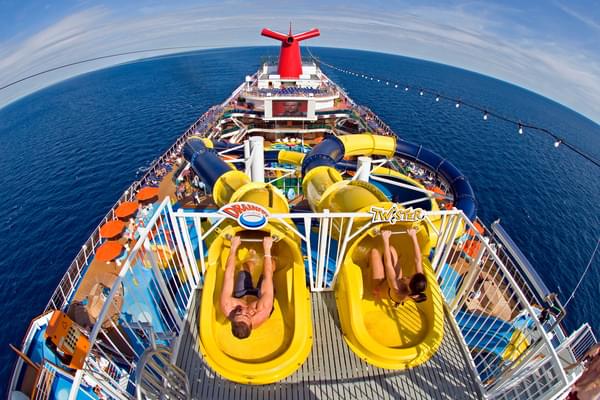 August 2015 - 7 Night Western Caribbean (New Orleans Roundtrip) Cruise on Carnival Dream
Carnival Dream 7 night Western Caribbean from New Orleans
The boarding process was fine except for the wine check. We were allowed one bottle of wine in original bottles per person. They scrutinized our bottle to the point of the ridiculous because they didn't recognize the winery or varietal. We are in the wine business and it was ridiculous. They actually took away a bottle of our freinds wine. 
We bought the faster to the fun, which worked out great for us. Our luggage was in our room at 1 as promised.
Our room was rommier than expected and clean. Our steward took good care of us.
There were plenty of buffets on board but NOT enough other restaurants, just one nice one included and the Steakhouse. There wasn't enough BIG entertainment either. I've been on 3 other cruise lines with more entertainment and restaraunt options.
The day we used the tender was awful. It was a cattle call to get on and off. There has to be a better way. Faster to the Fun did nothing for us here.
Disembarking was smooth and efficient.
Overall great ports, service and rooms, moderate food options, entertainment and tender service.