December 2015 - 7 Night Western Caribbean (Miami Roundtrip) Cruise on Norwegian Getaway
Never again!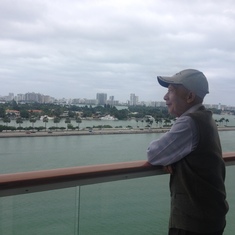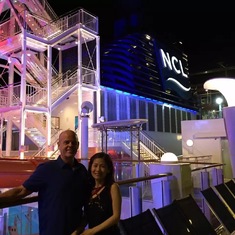 I booked my cruise through the NCL representative Mauricio "MO" Pilarte 8 months before departure. The MAIN reason (I told MO as well) I booked so early is I am a light sleeper and I hoped to get a reasonably QUITE cabin.
I trusted MO. But regardless of my said preference, I ended up with a spa-balcony, which had the Haven living room right above our beds... There were many days during the early mornings and late nights that kids were running around or heavy/fast/loud foot steps could be heard back & forth every 2 minutes... The NCL reservationist should have been more honest or knowledgeable about the rooms when booking. If he were knowledgeable about the rooms, he would not have placed me under a Haven Suite (which has a living room for children to run around in). 
On a side note, the Bahama Port got cancelled due to weather, but NCL did nothing to make up for it. I chose and paid for this cruise specifically for the ports. Maybe a slight refund or some sort of an accommodation (such as a free dinner or a free massage)? The passengers were trapped on the ship for the 1st two FULL sea days. Very bad 1st impression!