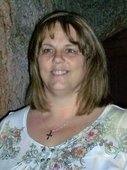 No cruises added
Cruise Tips
Excursion good, great tour guide.
The pier was long, and the cart didn't transport in a reasonable time. Mother fell and injured herself, waited 45 min for cart that was seen parked at ship ramp chatting. Excursion good, tour guide ok.
No excursion, stayed at YVI hotel.
Excursion good, got to see the area.
Nice excursion, saw the area, very good tour guide. Excursion group did not plan well for the amount of people needing assistance, buses hard to seat. A little difficult maneuvering with a person with a walker.
Celebrity Equinox
The staff is excellent, and made you feel at home and relaxed The food is by far the best. The entertainment is superb.
It rained and I was so disappointed to not viewing Pearl Harbour.
Cruise Kilauea Volcano
Didn't really see anything, plus trying to see it at midnight
The Harbor master apparently doesnt like Celebrity, so we waited quite some time before getting to shore
Celebrity Century
It was all around a great ship and crew!!