December 2013 - Carnival Legend to Caribbean - Western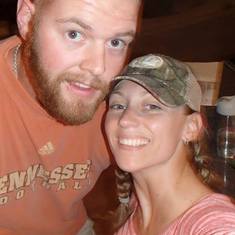 This cruise was a PERFECT fit for my wife and I. We chose this cruise to take our honeymoon on. We went to some amazing ports. We snorkeled in Cozumel, went Cave tubing in Beleize, and Ziplining in Honduras. Ziplining was an unbelievable experience that neither of us will ever forget. The curise it self was great. The service were was very good, food was awesome, entertainment kept us coming back for more. The cruise director (Brent) and assistant cruise drictor (Mike) always kept the crowd interested and having fun.
We will definately be a returning customer of Carnival! Thank you for the wonderful exerience and Honeymoon.